I've always upgraded ski hoodies each year. Not because I didn't like the past year's hoodie, they were just too small for me. (None of these hoodies were actually too small, I just like huge and baggy stuff.) So I went from XL > 3XL > 4XL > 5XL. Then I started to realize even 5XL didn't fit my Big Baggy tastes while standing at 6'1" anymore. So I decided to learn how to sew and make my own ski hoodies. And I have learned that making your own ski hoodie is the best thing ever. So I have made 3 homemade hoodies this season.
So I'm just curious if anyone else here on NS sews their own ski clothing? So if you do post up a pic!
1st Hoodie I made (Took my store bought Ankilla hoodie that was too short, cut it in half, added a lil in the middle to make it 38in.)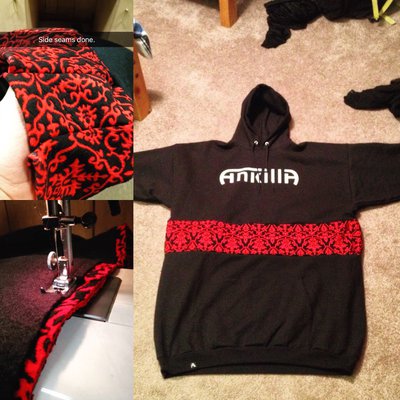 2nd Hoodie (I liked the red pattern in the first hoodie so much I wanted to make one completely out of a red pattern. Made it totally from scratch, poly ester outer layer, fleece-lined inside layer, 37.5 in tall.)
3rd Hoodie (Loved my red one, but the hood was too big, didn't have a drawstring, no pocket, and just could have been sewn more simple and better. Also I feel like people who saw me wearing it at the gas station thought I was a white boy trying to be a Piru. So with this one I wanted to fix all the past issues and make it Black. So outside layer is suit material with fleece-lining, drawstring, pockets, and 40 in. tall.)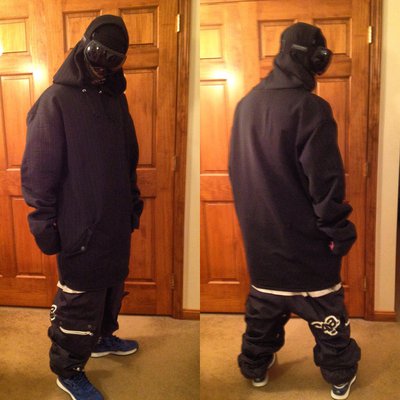 Thanks for reading.
Post a Pic!