So this winter on the Ice Coast has been sub par to say the least. Ice is something that's even been difficult to come by on certain days. Here at Blue Mountain in PA we have been dealing with dirt spots popping up in the prime of winter when usually the base is deep and ready to go as far into march or april as we can. Never before in my twenty-some years of skiing can I remember a winter such as this one.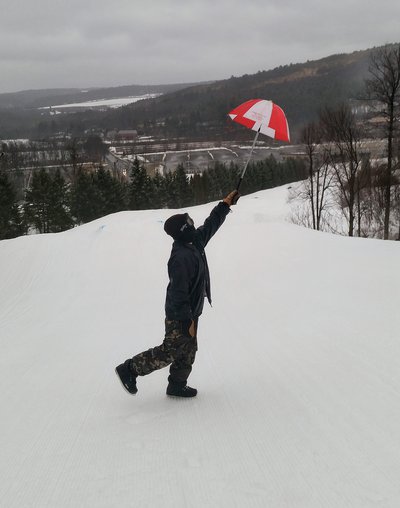 But this is skiing, and on the East Coast no less. We have fun no matter what. It has been a reminder and a refresher of sorts for me about why I love this sport and industry so much with total disregard to pretty much everything that could be considered a buzzkill. Give us lemons and we're going to make a sick rail line or find a gap we had not seen before. It took too long, and we weren't able to make enough snow for the features that have become standard at Blue. But being forced to think outside the box can be a blessing in disguise. After brainstorming, debating, and hoping for better snowmaking temps for weeks our Park Crew was able to come up with some of the most fun setups we have ever seen.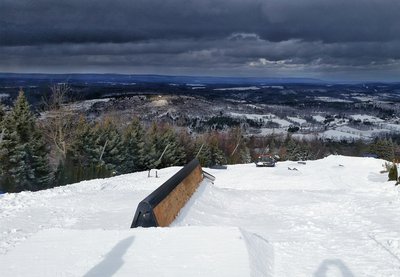 The smiles and high fives that have been shared in the shredding I have done this season will not be forgotten or thought of as sub par. It's just a little different, and different is not wrong. I mean shit, if different was wrong I would have quit ski racing when I was young and got a snowboard. Then twin tips happened, and I've been different since my first pair way back in the day. There's something quite appealing about. So kudos to all of you out there getting at it no matter what the conditions are like. It's about having fun, so if you aren't go rip a lap and clear your head then get back at it and get the shot!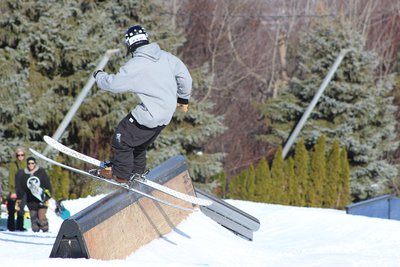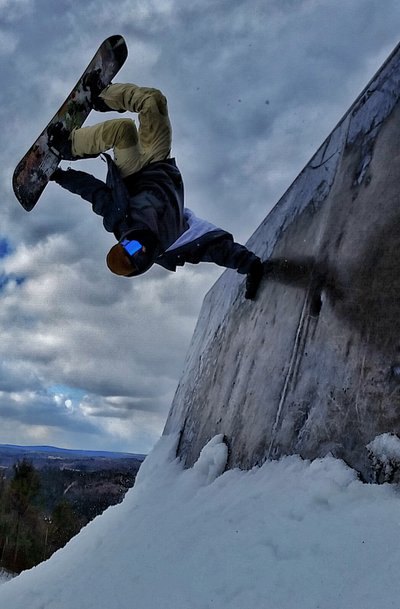 If anyone is in the PA/NY/NJ area we are having a rail jam of sorts here at Blue. Right by the lodge, and bar, with tunes bumping and the magic carpet running. I know it will be a good time, because we always make it fun here. Come hang out!!