I have a pair of moment team skis that I got used last year and I only used them 3 times, I'm just looking for more of an all mountain freestyle ski. They have been mounted 1.5 times once for fks and the other for a mystery rossi binding, when I mounted for the fks the toe piece holes fit so I just used them and re-drilled the heel piece. On one of the skis it looks like the guy before me messed up a bit drilling the toe piece and there are a couple standalone holes that look like they were filled with j-b weld or some other epoxy but when I filled the other holes I put some more j-b weld over them just to be safe. the bases have a coreshot that has been professionally filled and a base repair where I fixed a broken edge. The other ski has two dings that made it to the graphic but didn't break into the core, also professionally filled. Other than that the bases are in good condition and will be going out to you fully tuned. The edge crack was there when I got the skis and It was pulling out a bit and bulging the base so I used the tutorial shown here:
http://www.newschoolers.com/news/read/How-Fix-Broken-Edge
It went smoothly and the only difference i made is that I replaced the piece of base around it due to the bulging. I skied on it those couple times and hit rails and everything and it held up fine and skis like normal. as far as the core goes it is super poppy and still has a ton of life left in it.
I'm open to trades for a mid-wide freestyle ski about 100 underfoot but I would like to get some money for some salomon rocker 2s or a line blend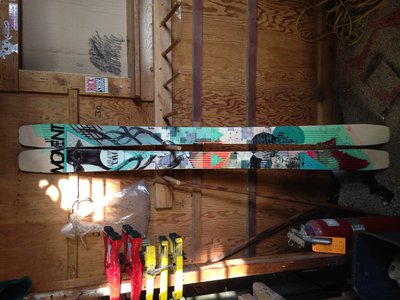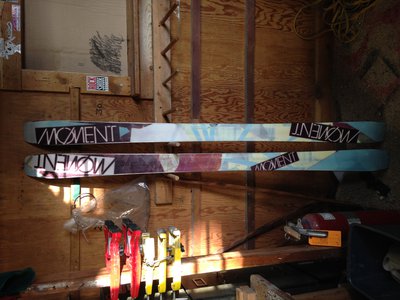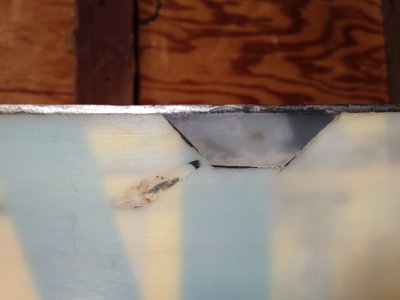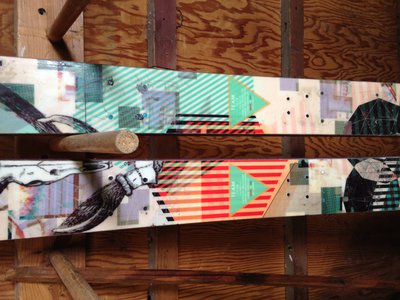 **This thread was edited on Mar 4th 2016 at 8:13:18pm