So last year I was mounting some bindings and had that sinking feeling when a screw in the heel piece just kept running and didn't tighten. Poked around and could tell some water had gotten in that hole and the core was rotten. Mounted the bindings a bit further back, the screw that ended up being closest to that area also just kept turning. Rotten.
What to do. I first let it dry out for a while with no binding then filled it with epoxy and screwed back in. When dry it seemed sturdy enough, but I had no confidence skiing them on the chance the binding ripped out.
This year I had a different solution. A rotten core is a rotten core. Not much that can be done. So this was my solution :
First I drilled right through the ski.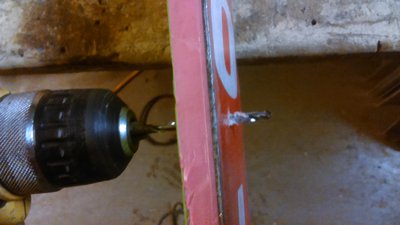 Then inserted a nut into the binding, countersunk the bottom of the ski, and screwed the a bolt with an appropriate flat and wide head through.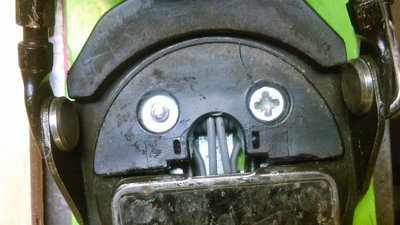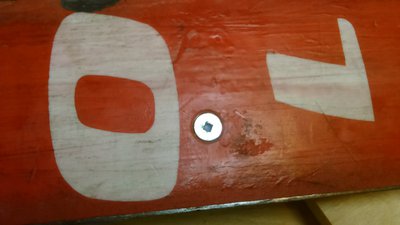 Was all sealed while assembled and the waxed over. Finally have some confidence again in these skis.