I'm in Colorado for the next 2 and a half weeks or so, trying to get rid of these to someone out here before I go home. Let me know if you want to see other pictures of the tip damage etc.
176 Ar7's
(bindings not included).
Blew an edge out of one tip and had it epoxied and studded back in. The tip on the other ski is starting to delam as well. Edges are in pretty decent condition otherwise. Center mounted for a 306mm BSL. $115 OBO.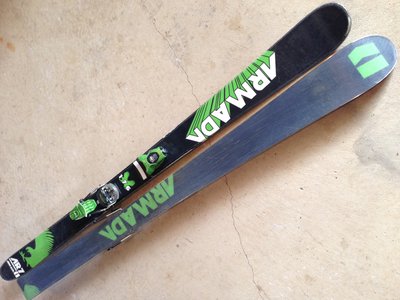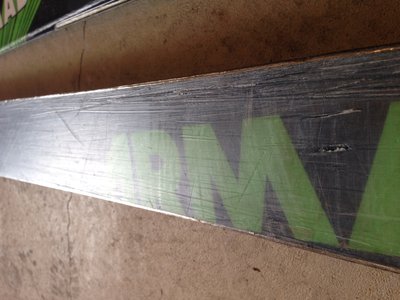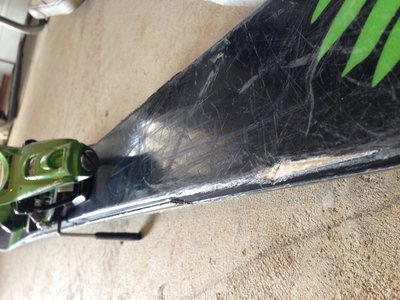 179 K2 Seth's. 98mm underfoot and rockered with old rossi power 140 bindings (14 din). Mounted -1.5cm back from center at 306mm BSL. The tip on one ski is coming apart. Could be saved with some epoxy and studs. $130 OBO.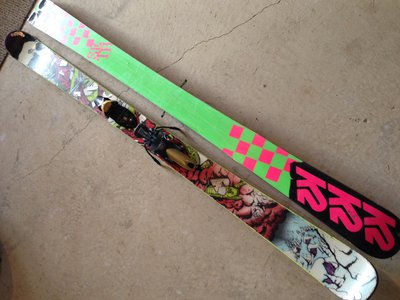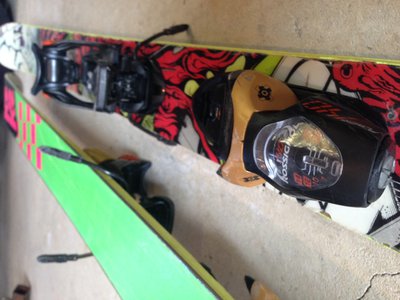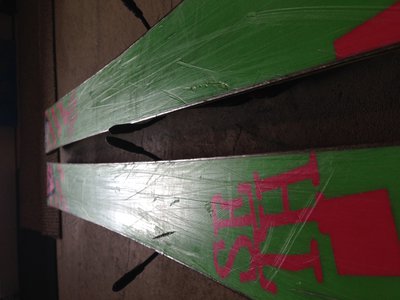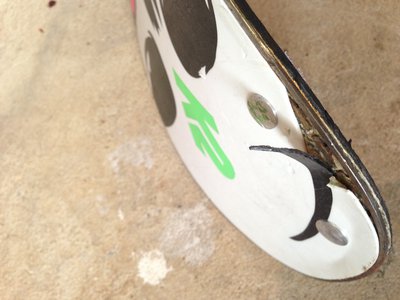 Also have a pair of 26.5 Dalbello Rampages for sale, they're in great shape. $250 OBO.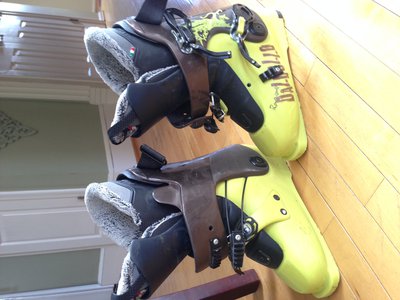 **This thread was edited on Jan 5th 2016 at 12:09:09am