Hey, I don't really want to ship these - but I'm really offering THREE (which is what is left of my inventory from my studio I had to pack up and switch gears for the moment...still have plenty of expensive equipment for myself Lol)
Anyways, if you are REALLY dying to get your hands on a proper Mac Pro workstation that also isn't going to cost you mowing an entire 1,000,000 square miles of lawns, or moving 100 lbs of bud a week from the west coast to east coast/south (stressful), then hit me up!
They are all like new condition. The years range from 2007-2009. But they are all 64-bit Xeon Intel Quad-Core.
The price range I'm asking goes from $400 - $1200. I'm also open to B.O although I think this is very fair, and I've compared what average gaper chads are selling their machines for and trust me... even if you had me ship one out to you, the price for shipping would still most likely come out to be a better deal then you will get elsewhere.
Just so you know, I believe most of them are 2.88ghz Quad Core, and range from 16GB RAM to 36GB, and then GPUs, hard-drives etc. just depend on what you are getting.
----
The $1200 or B.O , is the newest of the three Mac Pro machines, but again they are comparable for sure and will run the same things at inherently close to the same benchmarks.
The reason I'm asking this much is: Comes with DUAL display ATI Radeon GPUs , TWO Samsung LED 19" monitors (DVI, VGA) - for extended dual-desktop appropriate workspace and workflow ability for professional/creative (and just in general I hate using one monitor.... it really it fucking annoying, I have four, 27" cinema displays hooked up to my own private office setup.)
- The full package comes also with FOUR internal Hard-drives to start (Western Digital Black), setup to run at the most optimal performance, along with a pre-configured RAID-0 setup of 1TB, another 2TB of automatic backup around the clock, and HD #1 should remain your application/software install and the OS itself boot up drive. The RAID-0 striped is best for media and that should be your "scratch disk/general media drive/render drive/etc"
(Obviously I highly recommend getting a much, much more serious and expensive back-up solution such as a DROBO or in general a SAN/NAS - depending on your needs.)
Please if you have any questions, want to see pics (they look exactly what you think they look like! And come in the box, obviously feel free to ask)
However, I have legally licensed and loaded Apple pre-certified platinum limited creative package that includes: entire Adobe Creative Cloud Suite 2015 (fully extended, non-academic, will not expire license is perpetual/commercial), Maxon Cinema 4D R17 Studio (which is an extremely expensive program and license) for incredible 3D photorealistic rendering and animation composting CGI/title/particle effects/everything...
-Other titles: Arnold Render Engine for Cinema 4D, NUKE 3D (not the game, the Hollywood grade 3D CG platform), Blender Pro, Logic Pro X, Ableton Live 9 Suite, Final Cut Studio 3 (Which includes the truly last "professional release of FCP 7"), Final Cut Pro X, Adobe Lightroom 6, DaVinci Resolve 12, and some of the most rare, expensive, and incredibly mind-blowing plugins that you will pretty much only see famous/high-end professionals using for the most part, and the chances are you aren't aware of them - from environmental lighting advanced plugins for Photoshop, to four others, and then of course The Reg Giant Magic Bullet Suite 12 , that runs with many of the Adobe Products, and even Final Cut, Motion etc.
I can't even name the entire list of top-shelf software that I have passed on to this machine, and for NS, I'm willing to see if it's possible to setup any of the towers with something reasonable, provided that I can. None of this is illegal, or "cracked" software.
---
So alright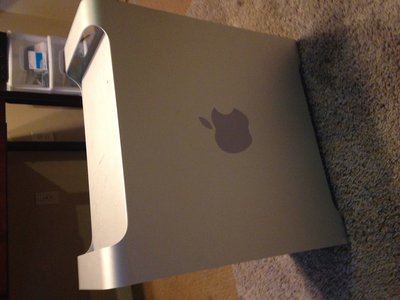 Okay, sorry for a scattered and disorganized probably not that helpful post.... but especially if you live close to Boulder, Colorado - I'd much rather sell to someone on here than some asshole off Craigslist or whatnot..
Thanks,
- East