All prices are obo buyer pays ship!
Need this gone so dont be afraid to offer and bundles will be discounted.
Text me 801-866-9177 for a faster response
bumps get +k
$125 Jiberish Gift Card for $100
Jiberish Beanie $5 added with one item or free when you buy two items 5 panel SOLD
Forgot the name of beanie but its basically the OG beanie now.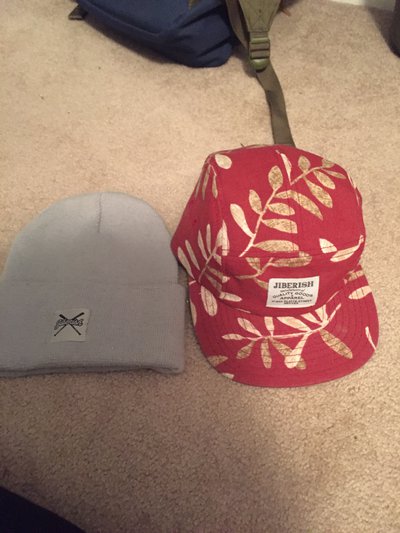 Jiberish Feather Camo Large BNWT $10
Dyed it black never worn still fits tru to size.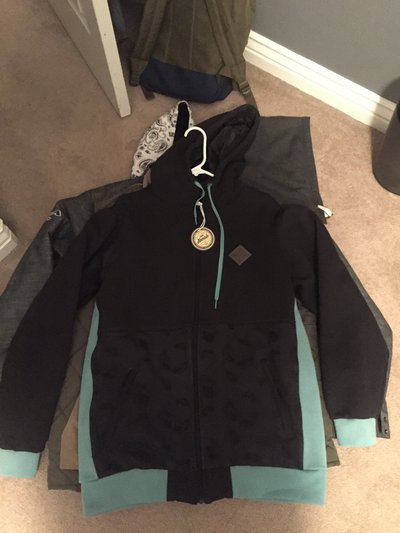 Jiberish Grand Cru 2xl $25
only worn a few times great condition.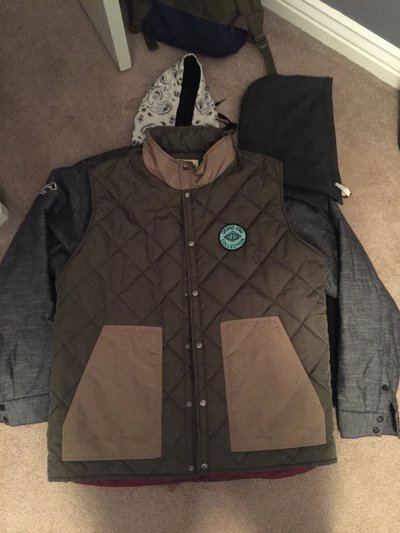 Saga Insulated Flannel Chambray XL $35
Only worn a few times great condition and super warm.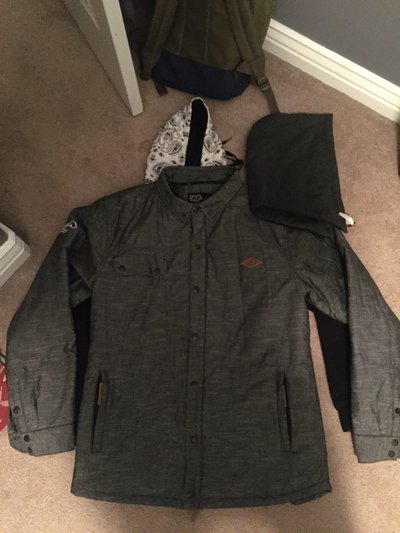 Jiberish Script Xl SOLD
Jiberish Fleck Large 7/10 $45
This is a feeler, spent over a year looking for it on this website and got it in a trade. Just never seemed to wear it as much as id like. Send a solid offer my way and ill be willing to let go of it.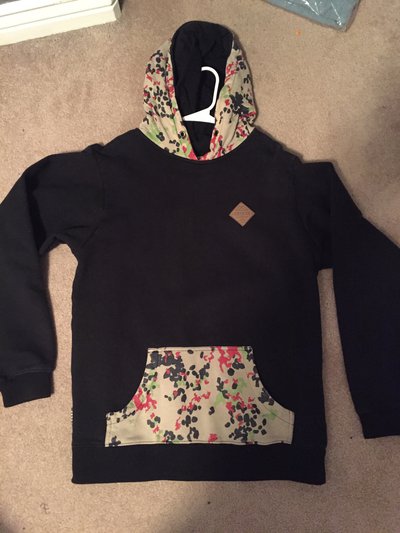 Also have the Jiberish Riding pants in a large that do not fit me at all and jiberish hasnt emailed me back for the past week to return so thought id try to sell them on here need them gone $120 shipped.
**This thread was edited on Dec 2nd 2015 at 7:27:25pm
**This thread was edited on Dec 6th 2015 at 5:05:40pm
**This thread was edited on Dec 8th 2015 at 8:36:09pm
**This thread was edited on Dec 14th 2015 at 9:54:01pm
**This thread was edited on Dec 16th 2015 at 1:31:39pm
**This thread was edited on Jan 2nd 2016 at 5:40:04pm
**This thread was edited on Jan 11th 2016 at 3:20:46pm