Rules:
-Buyer pays all shipping costs
-Paypal only
-Shipping costs not included in listed price
-Local pickup in Boulder, CO/ Bozeman, MT depending on time of year
-Will use USPS Priority Mail (includes tracking info)
-Prices are negotiable
-Open to all trades unless listed
Lethal Descent Standard Issue
Tokyo Jacket XL
Condition: 9/10
-Nothing wrong with this jacket, just some dirt on the back that can be scrubbed out
-$85
Denver Jacket XL
Condition:9/10
-Jacket is flawless only used twice, there is a square rip on the right pocket that can be easily sewn back together
-$85
Boston Jacket XL
Condition:10/10
-Pretty much brand new, nothin wrong with it
-$85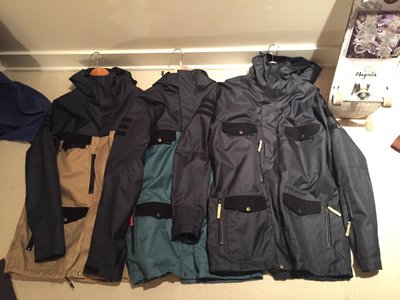 Marker Jester Pro
(seen below on K2 Iron Maidens)
Condition:9/10
-Really only trying to trade for a pair of all black Marker Jesters, but if you have a reasonable cash offer let me know
-Available Brakes: 90mm, 110mm
Nordica Soul Rider 2016 177cm
Condition: 3/10
Price: Best Offer
-These skis have definitely seen some use and I am now looking to sell it to someone who is need of a pair of beater skis. Main problems with the ski are edge cracks and sidewall delam. There is about a 6 inch section of the left ski where the sidewall,edge, and topsheet are seperated, but have since been epoxied and clamped. Other than that, the ski stills functions very well. There's minimal topsheet chipping and the bases are good, no core shots.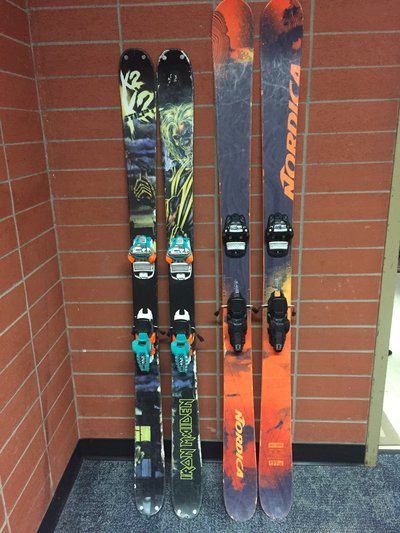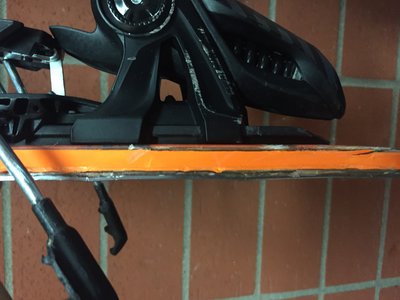 **This thread was edited on Nov 28th 2015 at 10:27:49am
**This thread was edited on Nov 29th 2015 at 11:37:33pm
**This thread was edited on Nov 29th 2015 at 11:50:01pm
**This thread was edited on Nov 30th 2015 at 11:56:13am