Listen to this while you peruse my thread:
https://www.newschoolers.com/videos/watch/796031/IndieDANCE----Young-Monks---Jarmin-In-The-Dark
I WILL NOT RESPOND TO ANY MESSAGES ABOUT STICKERS UNTIL THIS FRIDAY 12/18 BECAUSE ITS FINALS WEEK LOL. YOU CAN STILL MESSAGE ME WITH WHAT YOU WANT, BUT DONT EXPECT A REPLY UNTIL FRIDAY.
I used to go pretty hard in the sticker game. Like really, really hard. But since then I've stickered just about every surface I own, so I don't have any need to keep boxes of this adhesive wealth around.
1. I don't want to set a price for these because it will vary, so just PM me with what you're interested in and I will give you a price.
2. I will ship anywhere in the world at the buyers's expense (located in Portland, OR)
3. PayPal is preferred, but SASE works too. PLEASE cover the PayPal fee or simply gift the payment (check my feedback, I'm legit I promise lol)
4. I will do $5, $10, $15 etc. grab bags of RANDOM stickers (you dont get to choose, but I promise a good amount/variety)
I put a ruler in each photo for scale.
1. Big Stickers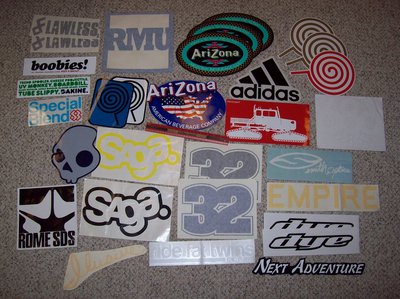 2. Big sticker sheets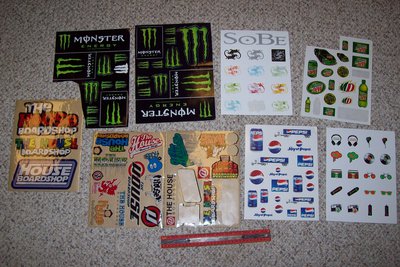 3. Smaller sticker sheets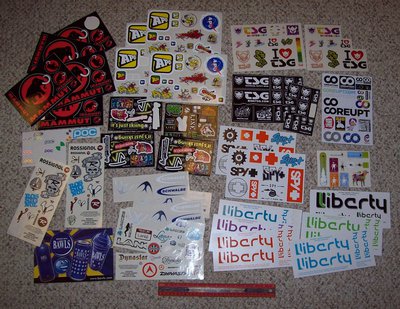 4. Outerwear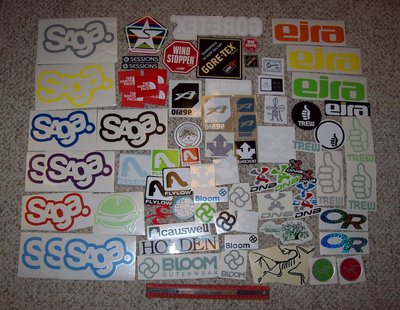 5. Automotive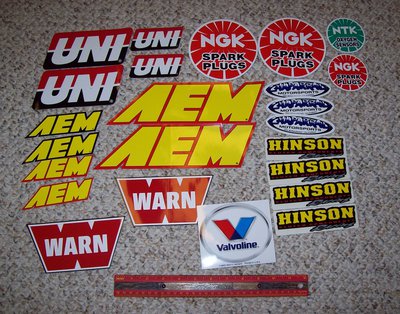 6. Ski brands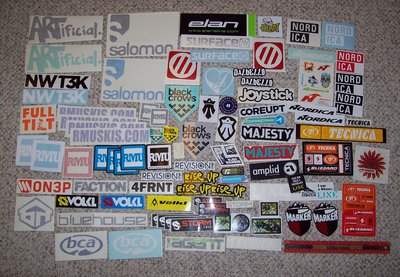 7. Drinks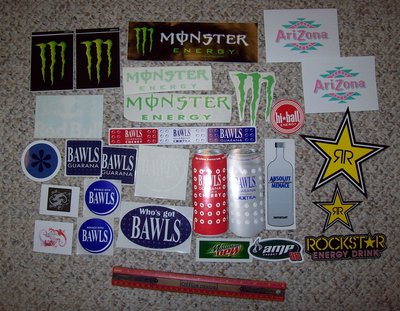 8. Eyewear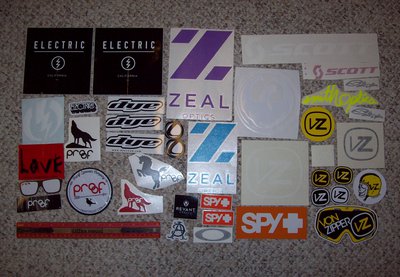 9. Snowboarding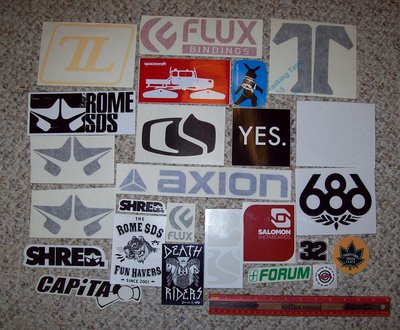 10. Camps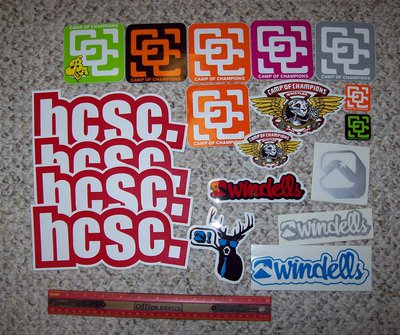 11. Clothing. Yes, that is a 12" j-crown.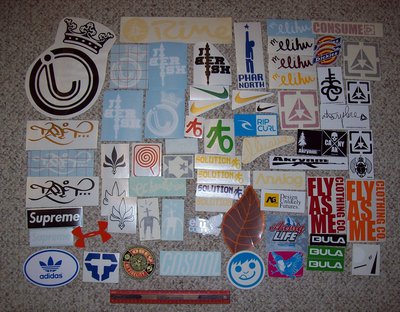 12. Protection/Electronics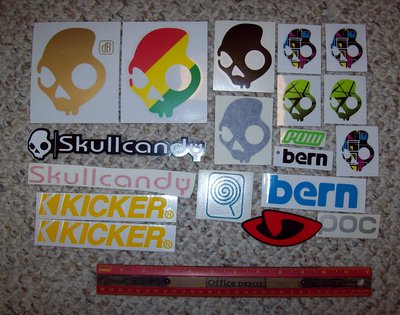 13. Shops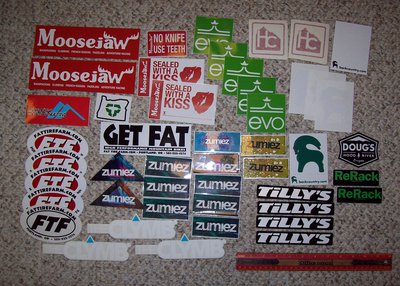 14. Ski media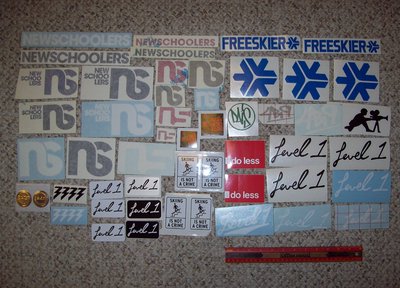 15. BMX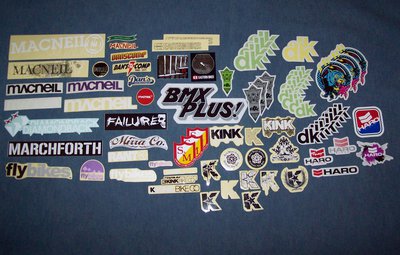 16. Mountain biking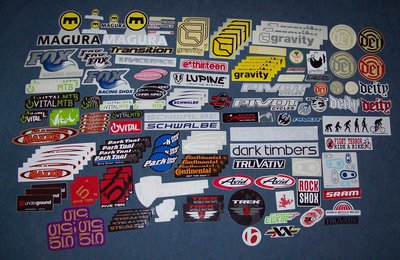 17. Random things. Two pics because I have a lot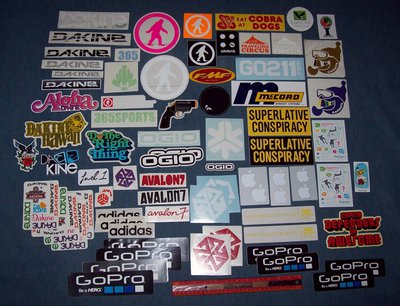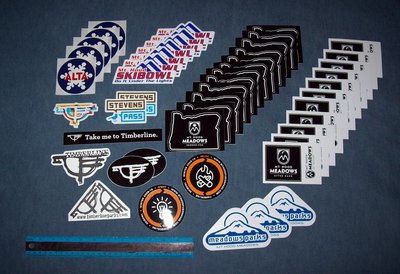 19. Skateboarding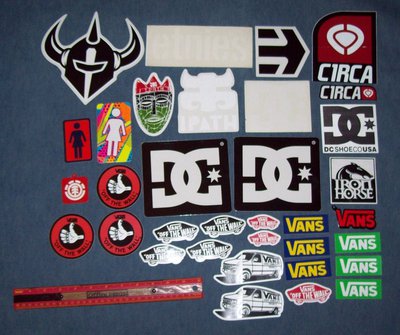 20. Water sports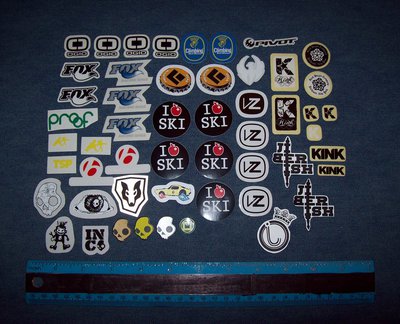 Thanks for stopping by!
**This thread was edited on Nov 23rd 2015 at 6:59:31pm
**This thread was edited on Nov 24th 2015 at 3:49:03am
**This thread was edited on Dec 13th 2015 at 2:14:14pm
**This thread was edited on Dec 13th 2015 at 2:14:33pm