So pretty much East Coast season starts in a few weeks but I can't wait to get skiing on my new ski this season so I'm building this quick set up for a few weeks:
NOTICE: I have a slope so if you think it looks weird without any support, this is the reason. It's pretty steep as well.

TABLE OF CONTENT)
1= Drop-in
2= Flat (Transition to jump)
3= Jump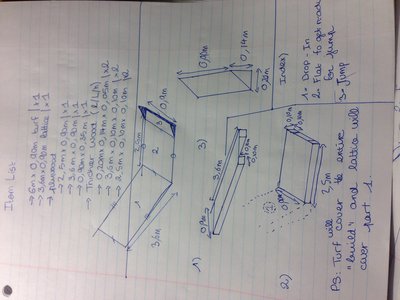 PS: I will be covering Part 1 with
Lattice (Construction Fence)
and The Entire Set-up with
Turf (Artificial Grass)
.
PPS: Sorry for that sideways image, I'll try to fix it.
Thanks.