Just kidding, we're not a company.... but you can give us your money in exchange for t-shirts with stuff we made printed on them.
A little bit of backstory. Last spring when I couldn't ski because the northwest had no snow I started drawing things. You may have seen this one: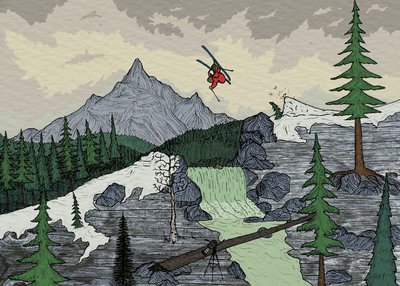 I started to get a few requests to put some of my doodles on T-shirts. I like T-shirts so I teamed up with James Engerbretson, you may recognize this picture of him: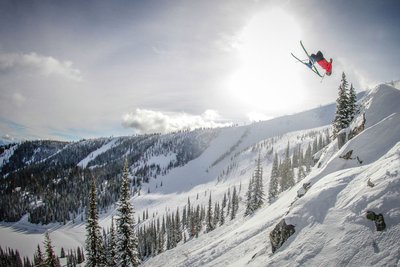 In addition to being a rad skier, James also happens to be a super awesome graphic designer. We decided we might as well make some shirts, so I did a bit of doodling, he did a bit of graphic designing, and this is what we popped out with for our first one: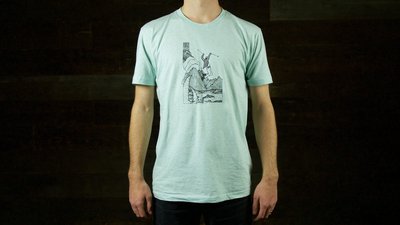 It also has a pretty cool tag, with some true facts on it: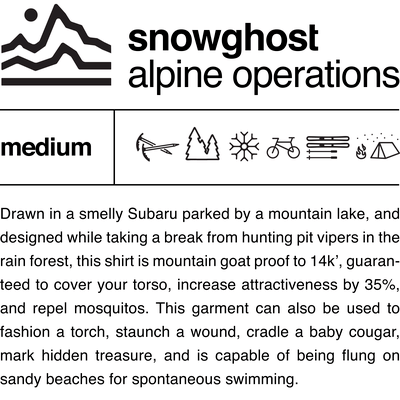 We realize that this "Ski Idaho" motif is not super universal, but we also know these true facts:
T-shirts with drawings of mountains on them are cooler than t-shirts without.
-If you ski Idaho you should probably own this shirt.
-If you don't ski Idaho but wish you did, you should own this shirt.
-If you don't ski Idaho and you really don't ever want to, you should still own this shirt because it will encourage people to go ski Idaho instead of plundering your secret sash.
This is a picture of me wearing the shirt yesterday (I look like a goober but that's not the shirt's fault):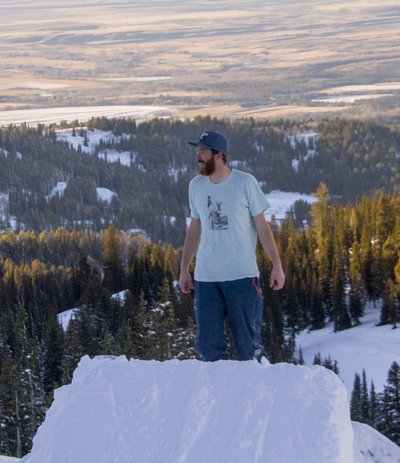 Here is a picture of Johnny Carr hitting that jump to keep your attention (he is not wearing the shirt, but he is good at skiing):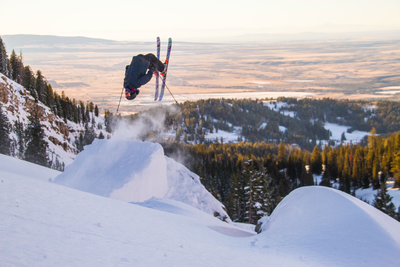 We didn't make very many of these, but we'd like to branch out into some other designs, so this is sort of a test run to see how many people out there actually want a shirt with a drawing on it.
If you are one of those people check out this link:
http://www.cywhitling.com/new-products/ski-idaho-shirt
If you are not one of those people, let me know what else I should draw and put on a shirt, here are a few other things I drew:
http://www.cywhitling.com/doodles/
If you just think I'm a self serving moron and want to tell me why, feel free to post below.
Thanks!