Hey NS, so I'm hoping I can get a little help from you guys. So I recently purchased some skis with bindings from BBQKittenWings. We had talked for a while about me buying them, and after a couple months I finally decided to do it. We agreed on $350 plus shipping.
The day before he sent them out he calculated the estimated shipping online. It was super expensive $106. He then also upcharged me because of paypal charges, but I said I'd pay it, I had come this far so I wanted to get them regardless, I told him to let me know how much shipping actually costed once he shipped them out, I did this hoping he would be willing to send me back at least part of the difference in price from his estimation.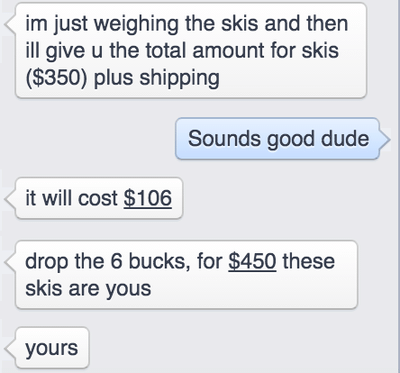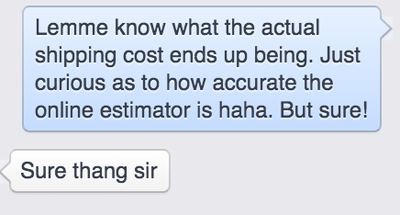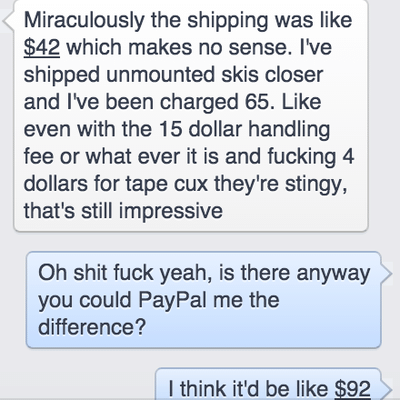 After being ignored for a while on facebook, I got his phone number and started texting him.
Finally he responded, but completely dodged the question of the money.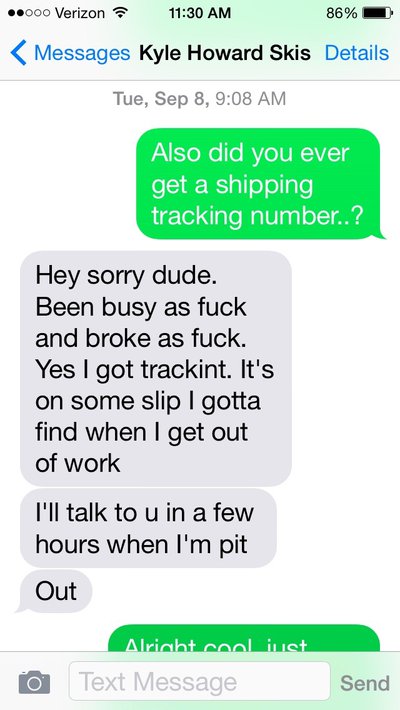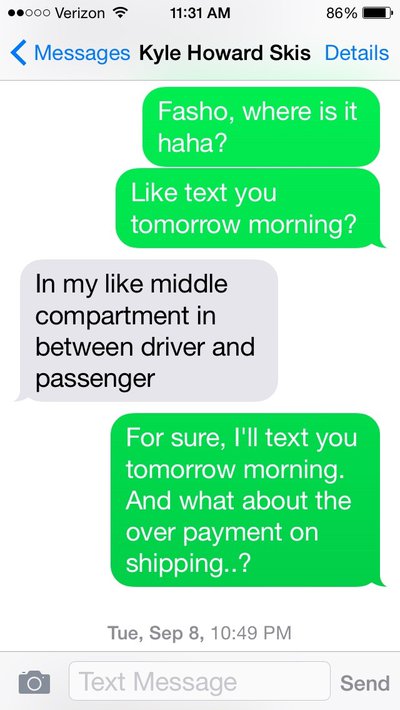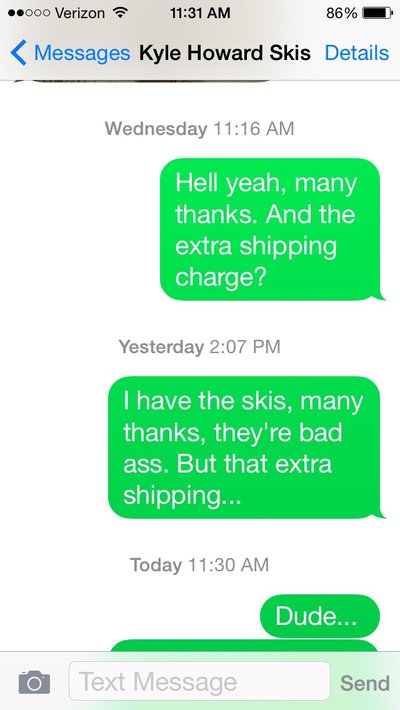 I have now recieved the skis, but I am short about $90 that I think I should get back. Please let me know if you think I'm being ridiculous with my request. If anyone can help me please let me know, if you know him maybe say something if you'd be so kind.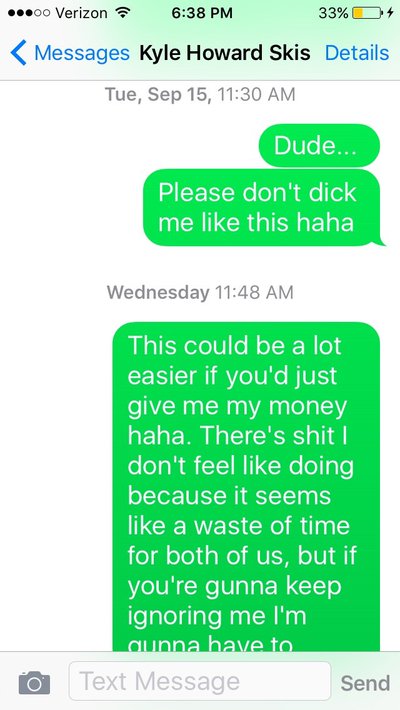 Thanks for your help