I never had the pleasure of meeting Matt Heffernan. I've been watching his Hood edits for years, enjoying his more recent urban hammers with the Hood Crew, and share countless mutual friends that have had nothing but good things to say about him. I can also identify with him as a long time NS community member, and have always enjoyed his no-nonesense posts. At the Good Company premier Kyle had a silent auction fundraiser to give the money to his family. They've talked about throwing a rail jam or am contest, something for the community, in Heff's honor. I'm not positive what they will eventually do with it, but looking at all of these skis that I built and probably won't ride I want someone to put them to use, and I would rather give the money to a good cause.
For those of you who don't know the background, I was unable to get a ski sponsor my last year of filming with Level 1 and built a bunch of skis in to my garage. I urge everyone who has the means to do the same, as the experience is unforgettable. If you want to see how these skis were made, look at #diyskis on instagram, these were the third pair out of my garage operation.
I can't promise you that they'll be the best skis you've ever been on. I can't promise you they'll be the lightest. I can't promise you that both are exactly the same or have perfectly flat bases (i recommend getting them tuned). What I can promise you is that they are one of a kind, with in my opinion a better shape than anything in the park ski category. I put blood and sweat in to every pair, and there's so much fucking epoxy in them that they should last a while.
Specs:
180cm
118-92-118
Bamboo Core (epoxy coated sidewalls, one has a small router gouge but is still sealed)
1" Carbon Stringers
what i would call medium-stiff stiffness
Flat Underfoot with rockered tips and tails
Completely Symmetrical
Tight turning radius with tapered tips to reduce swing weight
Clear topsheet and base so you can see exactly what's in your ski
Dead center recommended mounting position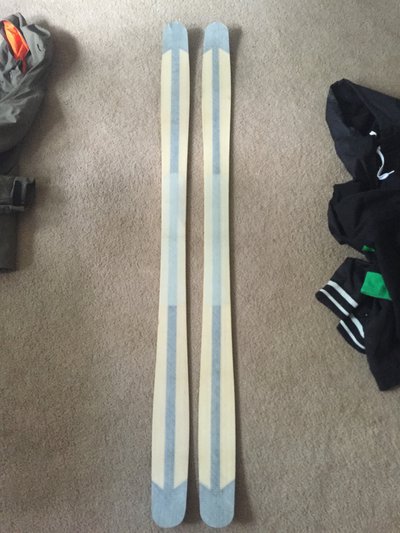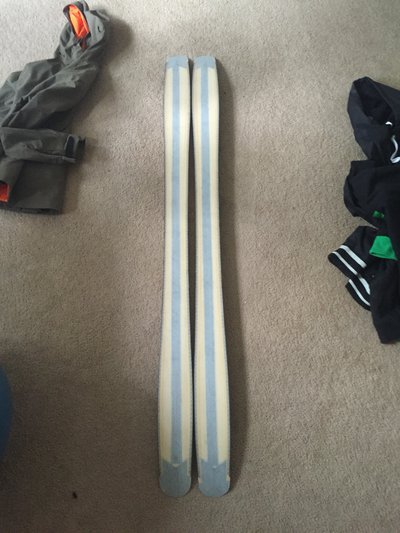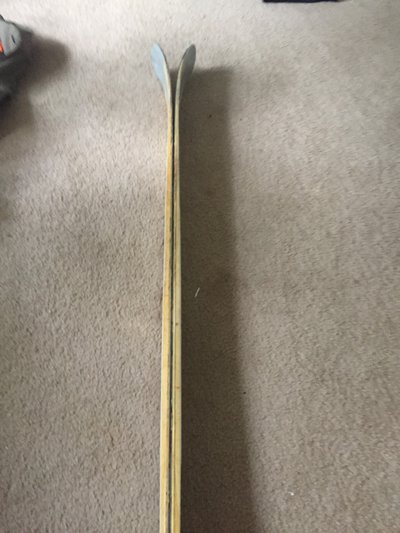 I figure I'll start the bidding at $10, we will let it go for 2 weeks then I'll ship them to the winner. If for some reason you would like to be anonymous with your bid, please PM me and I can post the price in the thread.
SIP Heffy, wish I would have gotten to meet you this year in Utah.
(Please note that I haven't spoken with any of Heffy's friends or family regarding this, just Decker regarding what he did with the money, and I'll be doing the same).