So recently i bought a new pair of Klint Pure STs (65% off, why not?). I thought the topsheet was pretty blank though so decided to do some doodling on it. Having been recently toying with the idea of getting a tattoo i've been spent quite abit of time looking at different styles etc, so i decided to do these in one of my favourite styles; Sailor Jerry. The eagle and the ship are pretty much straight rips from the internet but everything else is just me generally drawing.
One thing i found is that you have very little margin for error, after about a second the sharpie ink is pretty much dry and it becomes a real pain in the ass trying to rub it off with a damp cloth. I was considering using colour but i would have had to go an buy loads of new pens to get the proper sailor jerry colours.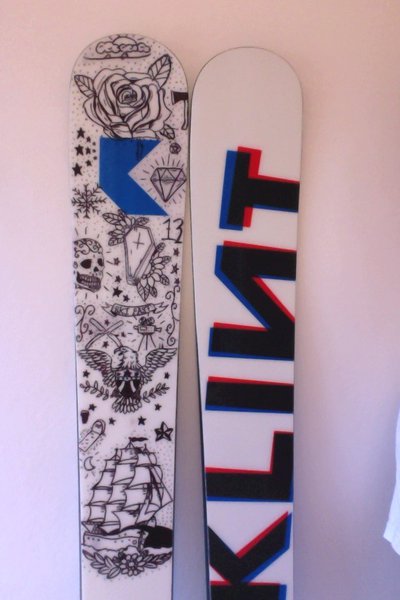 So has anybody else done similar stuff? i'd like to see how others have made custom topsheets with just sharpies/paint pens!