Hey NSers,
We're excited to announce our expanded ski lineup for the upcoming season. This now includes a traditional cambered park ski and a hard charging all-mountain ski coming in at 109mm underfoot. Be sure to check out
https://revisionskis.com/
to see the skis and more.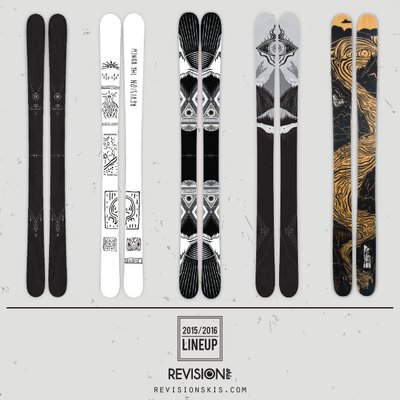 We wanted to introduce to you our new gear for the 15/16 season as well as give you a convenient platform to ask us any questions or share your experiences with our skis for the benefit of the rest of the community. So if you have anything you'd like to ask, comment, or discuss let's hear it!