Help me out NS, gotta pay some bills so these have to go =( everything is in pristine shape unless described. I really take good care of my gear so you won't be dissapointed.
Shipping to lower 48 included, PM me with interest or for international shipping, Paypal only... and check my feedback for legit seller status
1) L Saga Anomie Caulfield Grey Jacket. 10/10 Condition (in brand new shape) $110 shipped.
2) L Saga OG Logo Jacket. 10/10 Condition (Brand New w/Tags) $80 shipped.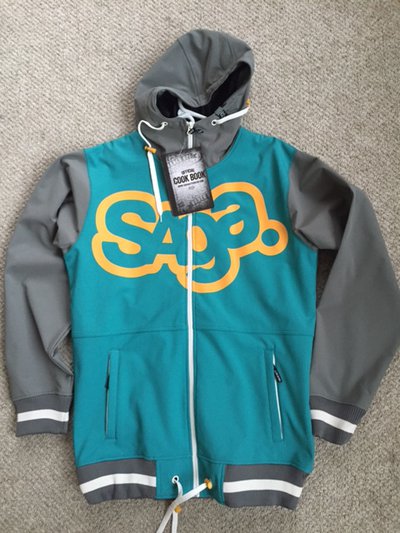 3) XL Saga Anomie Rip City Red Pants. 9.5/10 Condition (minor tiny scuffs, look brand new) $100 shipped.
4) XL Saga Anomie Pants. 6/10 Condition (got these from fellow NSr, nothing functionaly wrong with them, taped around boot gators) $40 shipped.
-SOLD-
5) L Saga Triple Stack Camo Tee. 10/10 Condition (brand new shape and clean) $15 shipped.
-SOLD-
I'll throw in some Saga stickers with every item bought... everything will ship out quickly so Buy up!
**This thread was edited on Sep 14th 2015 at 5:20:08pm
**This thread was edited on Sep 22nd 2015 at 3:20:38pm
**This thread was edited on Oct 15th 2015 at 12:59:18pm