What's up NS!
I have a good amount of miscellaneous trinkets and stickers that I just want to get rid of. Everything is brand new and never used or worn.
What I've got:
1x Smith Optics Drawstring Bag
1x Smith Optics Key-chain Can Opener
1x Smith Optics Stainless Steel Cup
1x K2 Camo Snapback Hat
3x K2 Large Logo Diecut Stickers in Black
1x K2 iPhone 4 or 4s Phone Case with K2 Barn as background
1x Saga OG Logo Beanie in Flux Yellow
1x Saga Large Logo Diecut Sticker in Black
1x Hot Chillys Beer-Koozie
7x No Label Watches Stickers
1x Crotched Mountain Plastic Sunglasses
1x Crotched Mountain Large Logo Sticker in Arctic Camo
1x Virtika Large Logo Diecut Sticker in White
1x Virtika Small Logo Sticker in Multi-Color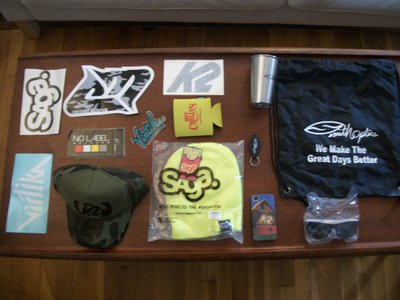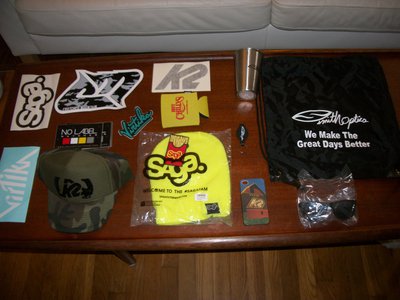 Looking to get atleast $20 + Shipping for everything but feel free to offer up.
Thanks! +K for Bumps