Hello all! I recently had the honor of spending some savings (saved since I was a wee little lad) on a used 2005 Blue WRX. I'd like to get a second set of wheels so I can have a summer set and winter set.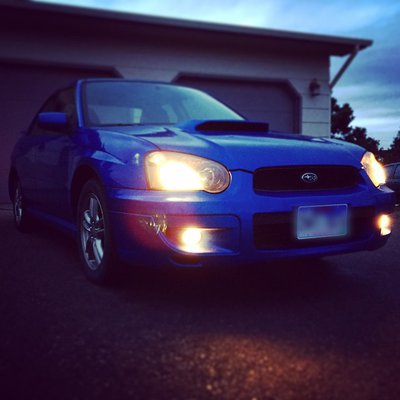 I'm curious if any of you know what the maximum wheel size (diameter? Width? Offset?) I can get away with for this vehicle is. I really don't have the money or confidence to try rolling and pulling my fenders, so I'd just like to get something as wide and large as possible that will fit in the stock body. I'm completely new to the car world and have no idea what I'm really talking about.
In case you're curious, the current stats of the OEM 05 WRX wheels on it are: 16x6.5", +55 offset, with the common 5x100 bolt pattern.
More information: I was thinking of placing some Hankook Ventus V12 Evos on the wheels for the tires. They seemed like a good all-around summer tire.
I'm going for more of a street-racy, low and fast pavement machine look rather than the raised, rally charger look.
tldr; How large of wheels can I fit inside my 05 WRX without needing modification or grinding my tires? :P
Thank you SO much for your help, I'm so lost.