Hello NS,
we are 1 week from the B&E Invitational and just wanted to have all the info and updates you will need in 1 spot.
First, here is the live feed schedule. You will be able to watch the whole event right here on Newschoolers.com!
Friday March 13, 2015
*Times in USA East Coast Time
9am - 11am Jam Session
12:30pm - 1pm Pre show
1pm - 2pm Best Style Session
2pm - 3pm Masta Killa concert
3pm - 4pm Best Trick Session
4pm - 4:30pm Post show with highlights and awards
Awards will be given out for
-Best Style *voted on by the invited skiers
-Best Trick *voted on by the invited skiers
-Best Overall *voted on by the invited skiers
-Viewers Choice Award *voted on by the viewing public. there will be a voting box beside the live player where ever you will be watching it at that you can vote for your favorite skier.
final list of invited skiers.
1. Phil Casabon *2014 Best Style
2. Henrik Harlaut
3. Candide Thovex *2014 Viewers Choice winner
4. Torin Yater-Wallace *2014 Best Overall
5. Emile Bergeron *2014 Best Trick
6. Tom Wallisch
7. Sammy Carlson
8. Adam Delorme
9. Rory Silva
10. Parker White
11. Noah Albaladejo
12. Ahmet Dadali
13. JF Houle
14. Jossi Wells
15. Jules Bonnaires
16. Vincent Gagnier
17. Paul Bergeron
18. Taylor Seaton
19. B Devine
20. Simon Ericson
21. Duncan Adams
22. Chris Logan
23. Christian Allen *Winner of 2015 Be @ B&E Invitational contest - Rest of the World
24. Antti Ollila *Winner of 2015 Be @ B&E Invitational contest - Europe
NOTE: Jossi replaced Max Hill due to a injury. he is going to be alright, but send him some good vibes!
This year we have added a Halftime Show presented by Boombotix that will feature Masta Killa from the Wu Tang Clan.
more info here:
https://www.facebook.com/events/1587137334838223/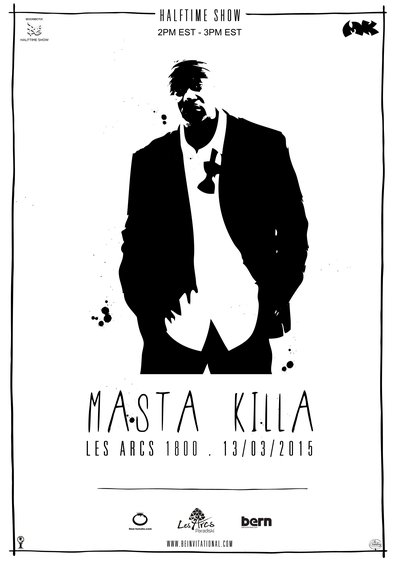 We also have partnered up with SNOW the game, so what out for that hopefully soon you can play.
www.snowthegame.com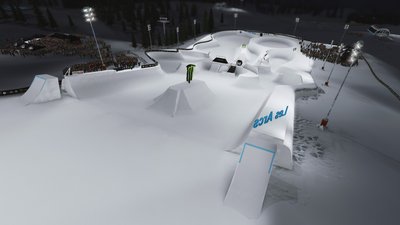 Finally, we will be checking back daily and updating this treads with some photos from what is going on. If you guys have any questions for Phil or Henrik regarding this event, leave your questions hear and they will try and answer daily.
**This thread was edited on Mar 6th 2015 at 12:37:00pm