Ok for all you broke kids out there I have a great deal here.
$200 SHIPPED ANYWHERE IN THE USA POWDER SKIS.
2011 Black Diamond Zealot skis. 192 in length. Dimensions are 136-110-125. Killer big mountain ski, goes fast and always fun. This ski DOES NOT come with any bindings. They were mountain once at +3.5 from traditional/recommended with a Dynafit binding. Bases are in good condition, had some minor ptex work done in a professional shop. Top sheets are in good condition as well, a small apoxy fix in the tip no larger than a nickel.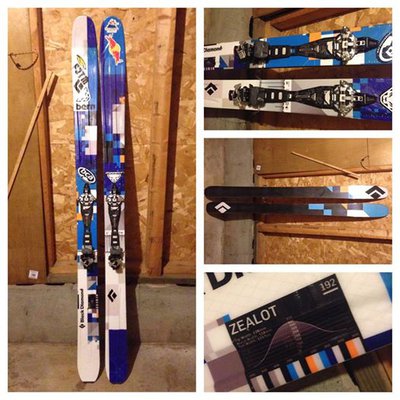 This is a steal. I'll have them shipped in 24 hours.
Now for you not so broke kids (or the ones with momma's credit card)
I have a brand new 2015 BCA Float 32 airbag (blue with red/white trim) that comes with the cylinder included. I have used the bag only once for a short tour in Tahoe early season. The bag is 100% perfect, no flaws and it looks as if it has never been worn. The bag was deployed only once immediately upon receiving. The cylinder is also brand new and came with the bag this season.
I have run into some unfortunate medical bills and need to sell the air bag. I haves been using BCA airbags for the past 3 seasons and this is by far my favorite. As the bag has no wear and tear and looks as if it came out of the box, I'm just going to cut and paste the BCA description below.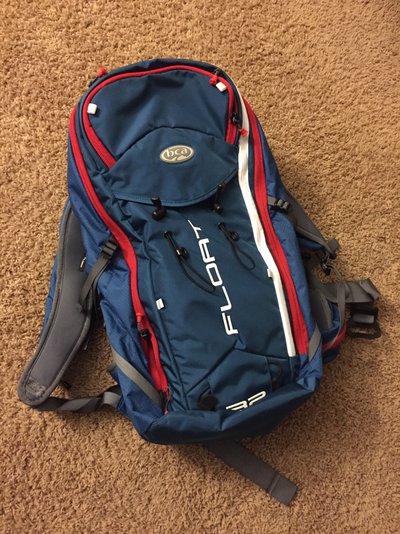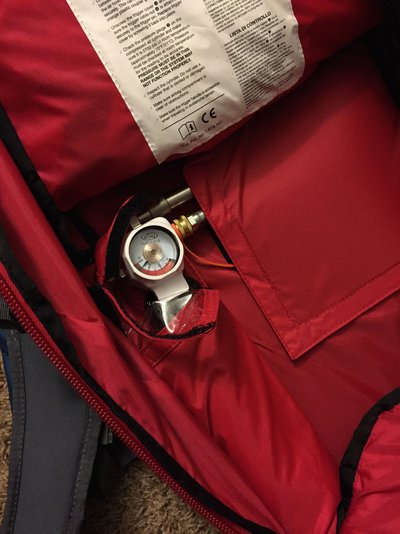 This is a GREAT DEAL! The bag sells for $550 alone without the canister, which is another $175. So big savings of $175 here.
FROM BCA:
The Float 32 avalanche airbag is designed for pros, guides, and dedicated backcountry skiing and snowboarding junkies carrying the full quiver of essentials. Creating boyancy and helping you float to the surface, the 150-liter airbag not only decreases your burial depth but also protects your head and neck from trauma in an avalanche.
The Float 32 will carry all the common winter backcountry tools while supplying ample space for a first-aid kit, glacier travel equipment, and even supplies for extended multi-day trips. The trigger can be set in either the left or right shoulder strap, it is hydration compatible, and the airbag system is removable, making the Float 32 the most versatile airbag backpack on the market. BCA's 190+ refill locations around the world make it the easiest refillable airbag system available. The Float airbag system does not guarantee survival in an avalanche incident. Educate yourself, make good decisions, and know before you go. Float cylinder must be purchased separately.
Specifications
32 liters / 1950 cubic inches
6.6 pounds / 2984 grams (whole system including full cylinder)
150-liter airbag
3 Year Warranty
18-23 inch / 45.72 cm - 58.42 cm torso length
Highlights: Dedicated shovel/probe pocket, helmet and diagonal ski carry system, padded waist belt pockets, hydration compatible sleeve ice ax loops, load lifters, lined goggle pocket, and optional snowboard attachment (sold as accessory)
LET THE BIDDING BEGIN!