This thread is in no way paid for and is not in any way affiliated with In-n-out burger INC.


For those who dont live in the west, In-n-out burger is a chain burger joint.
but anyway heres why it's the best buisness model out there.
First off, Limited menu allows for perfection of the items on it. (disregarding secret menu items)
Also its family owned.
No stock, no franchises.
All of their locations(in vegas) Are located near major tourist attractions, and the resturaunt alone is a tourist attraction as well.
Here's the menu: (it shows up right away in google)
Secret menu;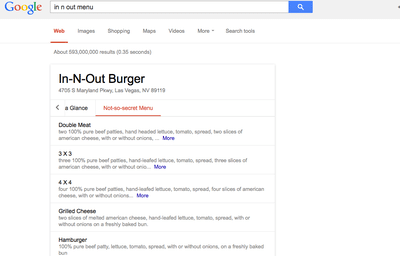 so many people searched it google put it in the results
Regular: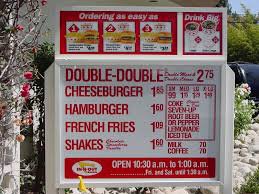 Simple right?
People who work there make 15$ an hour, get 401k, and health benifits.
Also i would like to point something out about the soda area.
7-up drinks: 7-up, dr pepper
Coke drinks: coke, diet coke, lemonade
pepsi drinks: Iced tea(brisk).
See? 3 Companies on one fountain, where else do you see that?
I think that in and out approached all the companies and offered to carry their drinks.
anyway, In-n out burger corperation has 290 locations in the west coast.
and last year they raked in
640 million dollars
just last year.
I just wanted to make a sort of reportish thread for two reasons, To spread a message, and get some practice in for honors english.
heres a picture of a bantam silkie chicken;