Anyone hooked up a camera to a telescope? Got an adapter and put a Nikon D5100 on a Meade 8" Schmidt-Cassegrain.
The problem: can't seem to get a crisp shot no matter what I try. It is very humid right now so is it because of the humidity/heat that's causing distortion?
Example: the bird is in the sweet spot for focus, but still looks awful. This is at a distance of 95 feet. Everything always has that look of being shot through a grimy window.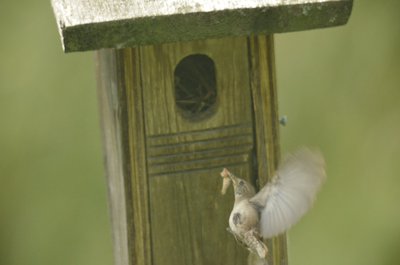 Anyone have any insight? Hoping once it's a clear night and pointed at the sky I won't have that problem.