Time to sell my park skis, because i got new ones. These have only been skied on for one season, 20 days tops. They have seen some rails. There are no edge cracks and only one semi-deep scratch in the base (has been fixed). Top sheets are in great condition with only minor scratches. The sidewalls have 2 semi-deep scratches. The griffons have had no issues and are mounted for a 28.5 (328mm) Salomon boot. Looking for $250 shipped. Only shipping to the US. BTW the dog's name is Tulo.
***SKIS HAVE BEEN SOLD GRIFFONS STILL AVAILABLE***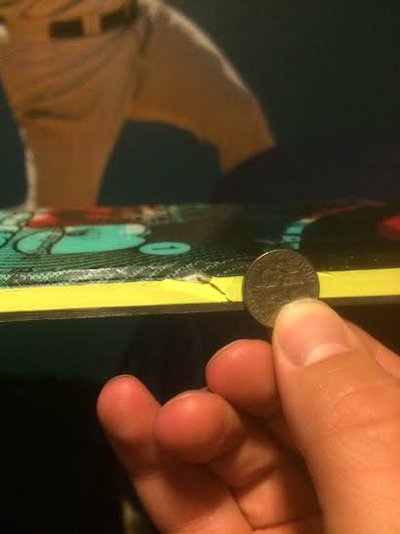 First sidewall gash. I know it looks like a crack, but it is only a cut by the other ski's edge.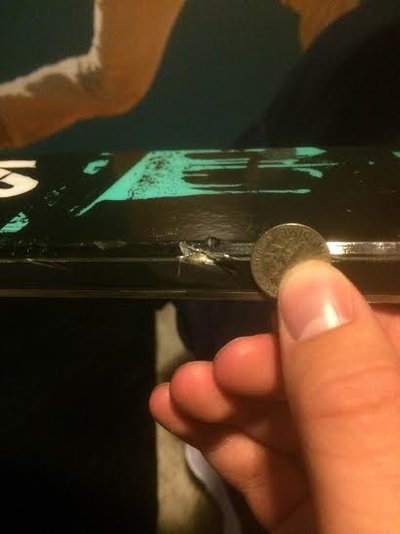 Second sidewall cut.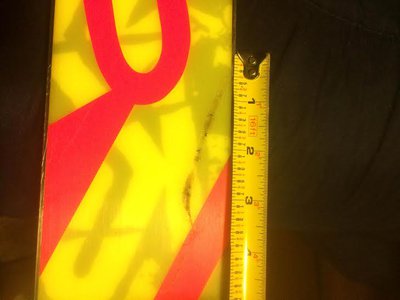 Fixed scratch on base.
**This thread was edited on Jul 22nd 2014 at 2:47:42pm
**This thread was edited on Jul 23rd 2014 at 6:54:01pm
**This thread was edited on Jul 26th 2014 at 1:48:51pm