If you're interested in an item, have any questions, or want any specific pictures, leave a post or PM me about it so we can work something out.
-Prices are as listed or OBO; throw some numbers at me.
-Shipping is next day and cost will be split between buyer and I, or local pickup in or around the
Denver/Boulder area.
+K for bumps as always
- ALSO-ALSO-ALSO-ALSO - if you're in the market for, or know anyone who may be interested in some
custom, nice, cheap glass, PM me. I've got a few pieces I'm looking to sell
as well as what I have posted -
|| Happy Shopping NewSchoolers ||
Item 1 - $100
2011 Armada AR7 171cm - drilled twice previously, still got 1 good drill left on em. 7/10 condition due to natural wear of skiing
Item 2 - $150
2012 Dalbello Rampage boots size 26.5. 8/10 condition, worn 10-15 times, only minor cosmetic damage. booster straps added in place of regular straps. heel piece replaced after last use.
Item 3 - $15 each
2 pairs of Dakine gloves size Large. worn maybe 1 time each, 9/10 condition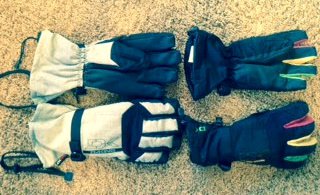 Item 4 - $10, might throw in free with a bigger order
Arctic Camo bucket hat size Small. 10/10 condition, never worn.
Item 5 - $50
Jiberish Snow Camo vest size 4xl. 10/10 condition, never worn
Item 6 - $30
First Drop original Red/White hoodie size XXLT. 8/10 condition due to minor piling of zipper and ribbing.
Item 7 - $75
Under Armour SnoCone pants, size Large. worn maybe once, 9/10 condition.
Item 8 - $40
Custom Tall vest. worn a few times, 9/10 condition. one of a kind, never gonna see this thing anywhere else.
Item 9 - $30 each
Choice Apparel tall reversible hoodies, size Large. 9/10 condition on each, worn a few times each.
Item 10 - $20
Nomis hoodie, size XLT. worn less than 10 times casually, 8/10 condition due to some color fading.
Help me get this stuff sold!!!
|| Thanks for Looking ||