Paypal Only
Prices include shipping within the US, shipping outside US with be determined
Any questions or comments, PM me or reply to the thread, if it is easier to contact me via phone, let me know
PRICES ARE NEGOTIABLE
1. Jiberish 2012 2XL "Hold Tight Sweatshirt" / Has been washed in cold water and always dry hung, looking for either a bigger size, 3XL or 4XL, color does not matter. Worn about 3 times on the mountain under a jacket. 8/10 looking for about $45 shipped within the US.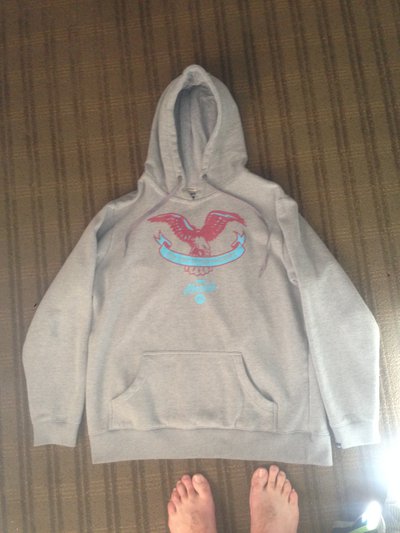 2. Jiberish 3XL Blue Chambrezzy / Never washed before, almost perfect condition, besides a little bit of a wavy zipper. Never worn on the mountain. Super light jacket, perfect to wear during fall or spring, just need the money currently. I am 6'0 and it is the perfect length for me! You bigger people, this is for you! 9/10 looking for about $60 shipped within the US.
3. Level 1 Grey Logo Tall-T TEAM SIZE! Overall a great Tall-T but I'm looking to get rid of some of my T's to get a new Tall-T Prod. Only thing wrong is the logo is fading a bit but only noticeable up front and close. Cant seem to find this on their website anymore so i'm pricing at about $15 shipped within the US.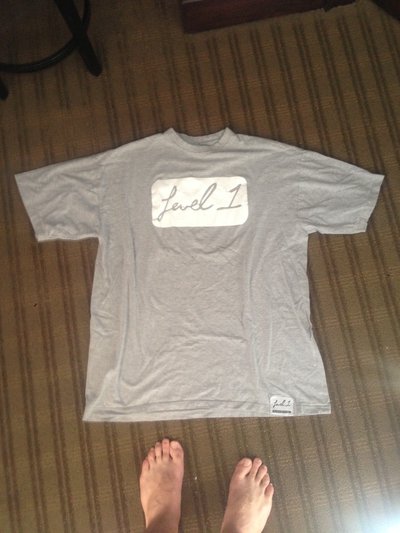 4. Tall-T Productions "Moon Man" TEAM SIZE worn on the mountain a handful of times, one of my favorite to wear, but looking to get one of this years Tall-T's. washed once and hang dried. looking for about $25 shipped within the US.