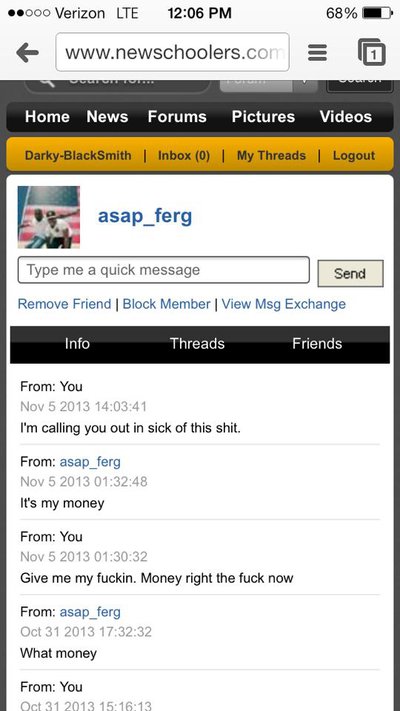 i'm calling myself out because this ASAP_FERG refuses to send me my money back.
he said that i must call myself out and announce i am a scammer, i have made one mistake with another newschooler, his username is BG12. I scammed him, now i just want my money and i'm leaving this site. i'm sick of these kids who i have to deal with for making a mistake.
asap_ferg can kindly now give me my money back i'm over all of this. this is the only time i've ever had a probelm of selling stuff to another newschooler. i fucked the kid over and now i just want my money back.
i dont want asap_ferg's stupid ass shirt anymore.
give me my fucking money back now. i'm out of this bitch.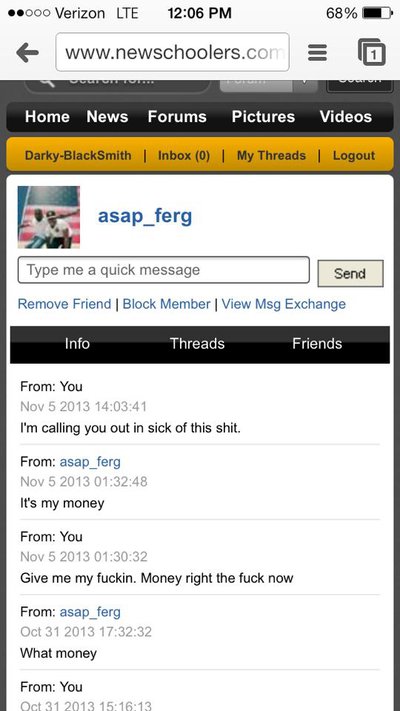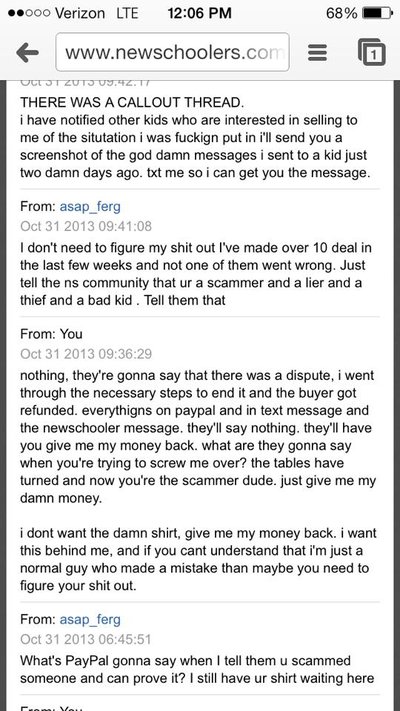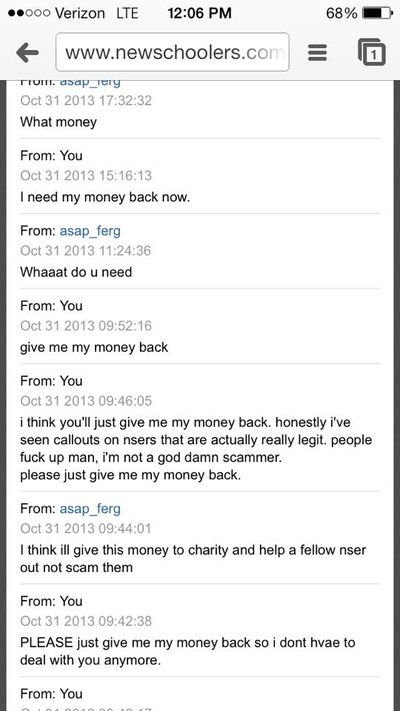 can you just give me my damn money back.