Yoo, I got 3 old Saga items for sale today! But first, just a couple rules:
1. Bumps get +k, hate gets -k.
2. If you meet my offer I'll let it sit for one day to see if anyone can beat it. If you add $10 to my asking price it's yours immediately. If you go lower then my asking price I'll let it sit for three days to see if anyone can beat it.
3. Prices don't include shipping. Shipping price will depend on your location, but shouldn't be more than $10.
4. PayPal only! I'll ship once I recieve the money and it's in my balance. Either gift it or add the 4% to cover the fees.
5. I'll ship to Canada but you will have to cover all the shipping.
6. Not really interested in any trades.
7. Sorry about the sideways pictures.
Lets get started!
First, SAGA VARSITY PANTS! These are size Large. Kind of beat up. 5-6/10 condition. You hardly ever see these for sale, so definitely buy up! Asking price: $70
Second, SAGA TIM D BLASTOFF COAT! It is a size XL. This thing is in amazing condition, 9/10. This is such a sick jacket, the colors are ill. Length is about 38" for all you wondering. Asking price: $90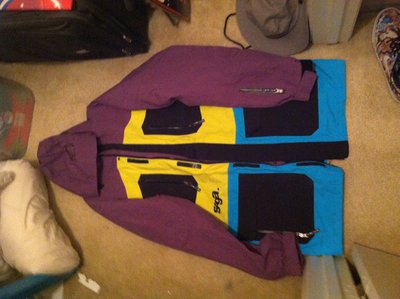 Last, SAGA ZIPSTER SWEATSHIRT. This one is a size Large. I haven't seen one of these for sale in a while, pretty rare I believe. In awesome condition, 8/10. Asking price: $30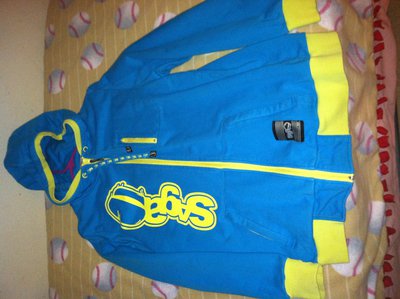 Thanks again for looking, and buy up!