For the past 18 years Jason Levinthal has been on a mission to change skiing. In our opinion the sport & Newschoolers wouldn't be the same without him.
Back in 1995 he built the first twin tip skis out of his parent's garage, launching LINE as the first of the modern day startup freeski companies & paving the way for dozens of other startups to follow. He's been around the block and back wearing every hat in the business, from personally building thousands of skis by hand to driving what is now one of the top 10 and fastest growing ski companies in North America. Along the way he sold the company twice, won a medal at skiing's first X Games slopestyle, and was the first skier published in a magazine sliding an urban rail. He's the mind behind some of skiing's most entertaining, unexpected & impactful marketing and credited for discovering and helping bring to the top some of our industries most famous skiers which he's always collaborated with to create innovative, forward thinking products none of us would have ever imagined. To many people's surprise he is also the mastermind behind bringing the Raichle Flexon boot back to life as FULL TILT boots.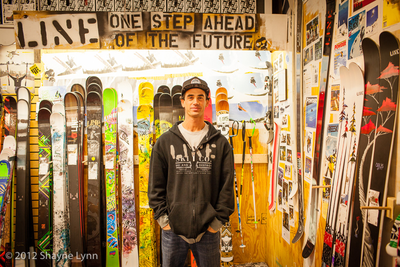 He's been a member of NS for over a decade as "Snowninja" and recently responded to a thread confirming that he'll be LEAVING HIS JOB, in the name of getting back to being an entrepreneur. Always working in the name of making skiing more fun, he's obviously got a head full of experiences, perspective & visions for our future that we need you to help us to get.
Here's how this Q&A works:
1) You post your question in here
2) You upvote questions you like
3) I choose ten questions, and send them to Jay
4) Jay chooses a few more questions, and posts the Q&A in the news section
5) You guys post more questions in the comment section -- he answers them if he wants!