Both skis
161
Both will be waxed and edged before theyre shipped out
Minimal edge rounding underfoot for park purposes.
Anthems 6.5/10- nearly perfect except some base scratces and a few drill holes that my shop fucked up, which is why i never used them. both have been filled, and i dont think it affects the ski much, but ive never really looked much at it or tested it.
AR6 8/10- bases:excellent edges:sharp. Unfortunately, i had the same problem with these. My shop is a bunch of dumbasses that dont take pride in their work, and they drilled through the left ski, then filled it. feels solid as hell; i rode em all season without a creak or a peep.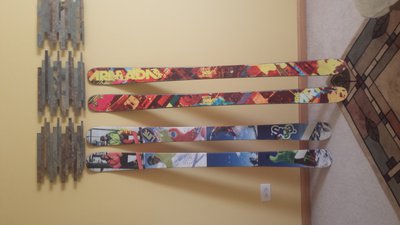 text me for more pics 7082027292
trades welcome
offer on both. im feeling 60 for the Antems and 130 for the ar6s
i like saga