Hey everyone
I just bought new 2014 Armada Ar7's 171cm (they're really awesome) and Rossignol Axium 120's. Tonight was my 4th time skiing them and I broke the bindings/brake :(
I was doing a 540, landed a little bit forward (into my boots) both my bindings released and the brake on one of my skis ripped completely out while the other pulled out a little bit.
I'm 60kg 168cm tall and the DINS are set at 7 which the shop recommended. I don't think I was doing anything wrong with them and the jump wasn't even big - less then 20ft.
Here are some photos of the binding which lost its whole brake: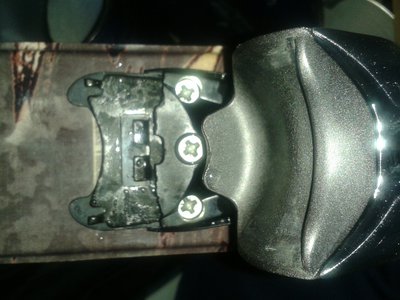 So I'm wondering if it's just the brake which is broken or if it's the entire binding. If it's the entire binding then I'm fucked because I bought these skis while I was on holiday in the South Island of NZ but I live in the North Island.
Cheers for any help and of course I will give karma for good answers!