Paypal/cash
+k to love, hate, bumps, jokes, etc.
'09 Full Tilt Hot doggers. They were died, and are a dark turquoise type color, with light purple tongues flex 2. Have definitely been used, but still have some more life in them. Size 27.5.

Nordica Hot rod 60. These probably have less than 100 days on them. Only some minor superficial scratches, nothing that effects their performance. Size 27.

Lethal Descent Oak Jacket XL. 35 inches long. Only used for part of 1 season.
Has a total of 2 velcroes missing, 1 on the right, 1 on the left. another one is also starting to peel off on the left side as well. All you have to do is buy the velcroes at, say, WalMart, and then sew them back in place. Would be pretty easy
Other than that, in great condition.
Left Side Velcroes
Special Blend revolver Jacket XL. About 36-37 inches long. Super tall, super dope looking.
Barely used, can't find anything wrong with it. Has a couple smudges but will easily come out in the wash
Sweet Dragon Goggles, lens perfect for night skiing. Worn just 5-10 times. Has no scratches that affect vision.
XL Burton Baker Gloves. Brand new w/ tags.
Small Celtek rasta park/pipe gloves. Super sweet gloves, barely used.
BB Sweatshirt. Brand new, size large. Been laying around my house for a long time, not really my style. Willing let go somewhat cheap.
Level 1 X Under Armour sunny logo tee size XL
XL Nomis tee brand new.
GoPro Mounts, including an open back for GoPro 1, 2 curved adhesive and a tripod adapter.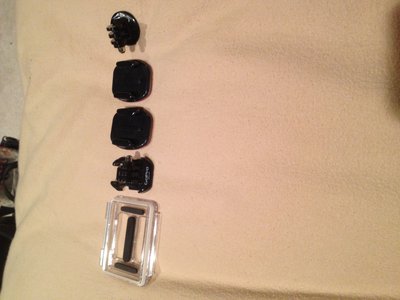 CHEAP/FREE SHIT
These Items I will throw in with purchase, just ask, but if you want something in particular, just pay shipping cost (won't be much)
Phar North Sleeve
2 purple skiing is life bracelets
Tanner Hall Google bag