All prices are OBO, and include shipping to the US - Canada buyers pay more. I'm not splitting skis and bindings unless I have buyers for both. Buyer pays Paypal fees or can send as a gift, either way.
Xavier Pro Shell 9/10 few tiny edge slices in the hood, size large 34 inch zipper.
Few years old, but people still jock the shit out of this colorway. Zip off sleeves, plus snack pocket. $80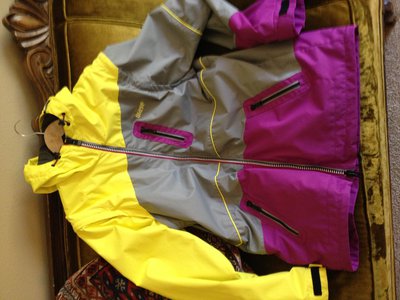 Saga Shutout Championship 9.5/10 size large 34 inch zipper. This is a sample Shutout I got before the season last fall. The bottom stretch hem is a black and red colorway instead of the mostly red colorway that shipped to consumers. I'm not saying it is worth more, but I think it looks much better. $100.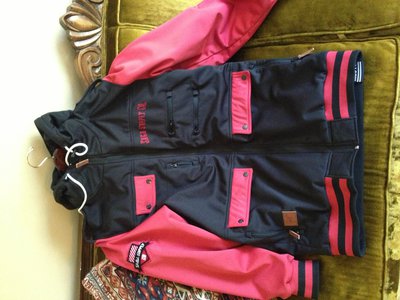 Saga Varsity Jacket? I don't really know what model this is or remember where I got it. It is brand new with tags, XXL, about a 34.5 or 35 inch zipper. $100.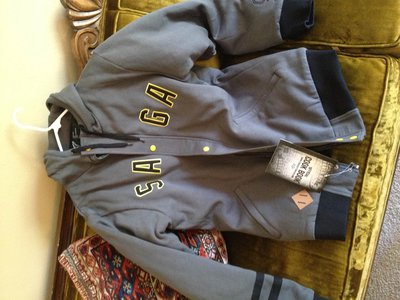 2012 Armada JJs with Marker Jesters in a 185. Mounted for a 30.5 Full Tilt, I think the BSL is 337 but I don't have the boots anymore to check - so you'll have to Google it. These have a single day on them and are pretty pristine. Couple top sheet scuffs and scratches, no gouges. Bottoms look great but they do need a grind - I left them in my racks on my car and went out of town, so they are rusty. Bindings look almost new, little paint off the inside plastic, that is it. $450.