All for sale, never buying anymore new gear.
now I know that I've made this thread a bunch of times and recently gotten complaints for it, so I apologize beforehand. none of this has been selling so this is the last thread I will make and this time around the prices are significantly lowered. hopefully you'll want to pick something up!
WOULD REALLY LIKE TO TRADE FOR THE FOLLOWING ITEMS
-2XL or 3XL or 4XL Penguin Puffeh
-Large black Saga jacket
-XL/XL or L/XL black LDC jacket
-32/33 inch tall white hoodie
-Jiberish Bandit Blue/White Snapback
-XXL Jiberish Field Vest (either colorway)
-Large Jiberish Pusher (the most recent year)
NOW THE GOODS FOR SALE!
Large Summer Breeze Sweater, 9/10 condition, 25 shipped.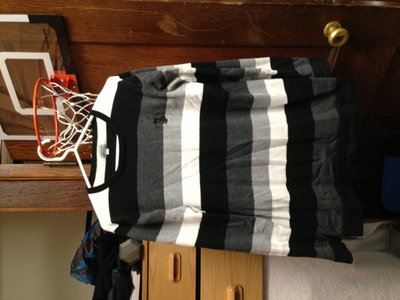 XL Saga Yacht Club Hoodie, 9/10 condition, 40 shipped
3XL Purple Stacked, 10/10 condition, 35 shipped
Large Dripset, 9.5/10 condition, 40 shipped
XL Cream Junglecat, 9/10 condition, 55 plus shipping
Large Pusher, 9/10 condition, 55 shipped
XL Blue Lohi, 8.5/10 condition, 45 shipped
Medium Purple Liquid Swords, 9/10 condition, 35 shipped
XL Sessions Pants, 8.5/10 condition only minor cuts at the cuffs, 85 shipped
-Macbook InCase, 8/10 condition, 10 shipped
-TNF Gloves Medium, 8/10 condition, 10 shipped
-Dakine Mitts, 7/10 condition, 20 plus shipping
-EG 2.5's not for sale
-The House Beanie, 10/10 condition, 5 shipped
-LA fitted, 7 and 1/2 inches, 9/10 condition, 10 shipped
-fleece balaclava, 10/10 condition, 5 shipped
-Itunes $15 giftcards, 12.5 dollars each
Electric bandana (brand new), Level 1 Beanie (brand new), yowie (9/10 condition), skullcandy belt (brand new) 10 shipped each
booster straps not for sale