Lets see some of your best summit pictures! I'll get it started:
Leatherman Peak Idaho. It was super windy and cold. A weather station 4000 feet lower recorded gusts up to 85 mph! We guessed that some of the gusts up top were over 100 mph.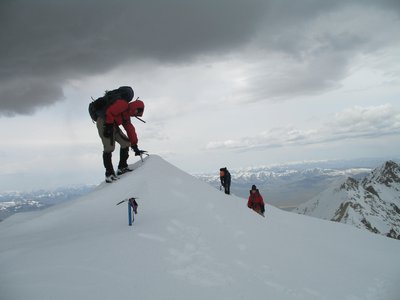 Me in the background after taking a field dump on the top of Moran.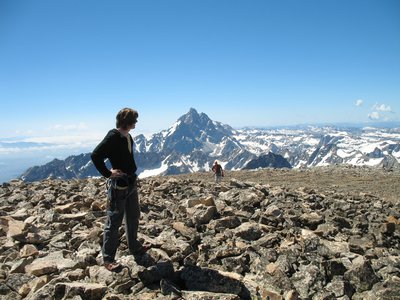 And my mom, bro and I on top of the Grand Tit.