1. FS ONLY
2. PayPal ONLY
3. Prices are flexible but lowballs will be ignored
4. +k for bumps, -k for hate
5. Post or PM me with offers
TUNES:

THE GOODIES:
12/13 191 ON3P CAYLORS w/ STH16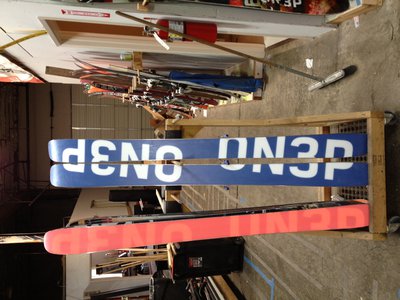 One-of-a-kind, got the BG topsheet on em because it's the sickest topsheet EVER (TLeaf do work!), these babies have seen 15 days on-snow and are in pristine condition, no edge cracks and no coreshots. They will come with a factory re-tune and will look as close to new as humanly possible.
Dimensions are 146/120/138, m
ounted center for a 28.5 SPK (327mm BSL w/ room to adjust either way), these bad-boys can jib everything and charge anything.
PRICE DROP!: $700 OBO FOR SKIS+BINDERS (SHIPPING WILL VARY DEPENDING ON LOCATION)
WOULD PREFER NOT TO SPLIT BUT WILL BE OPEN-MINDED IF I FIND BUYERS FOR BOTH
12/13 181 ON3P FLIP-CORE JERONIMOS w/ STH16STEEL *PENDING*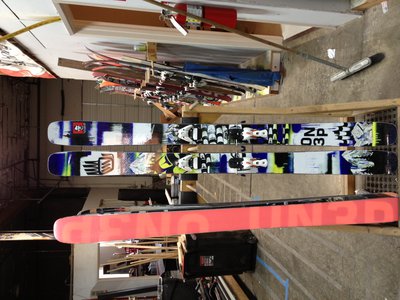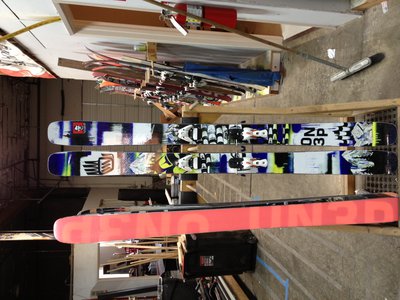 These might already be spoken for, but I am reposting them just in case the deal falls through. Also one-of-a-kind, FR topsheet, and the core profile was reversed (flip-core) to alter the flex pattern to make them a little more playful/flexible. Less than 15 days on-snow, no edge cracks or coreshots, will come with a factory re-tune as well. Dimensions are 131/101/124, they are on their second mount, currently at -1 for a 28.5 SPK (327mm BSL with room to adjust either way), first mount was further back at roughly -3 (recommended) for a 307BSL on Marker Jesters. The current bindings have been skied for literally one day, basically brand-new bindings on a nearly-new ski, one mount short of mint.
PRICE DROP!: PENDING AT $500SHIPPED FOR SKIS+BINDERS, WILL ONLY SELL FOR AN EQUAL OR BETTER OFFER, AND ONLY IF YOU ARE READY TO PAY IMMEDIATELY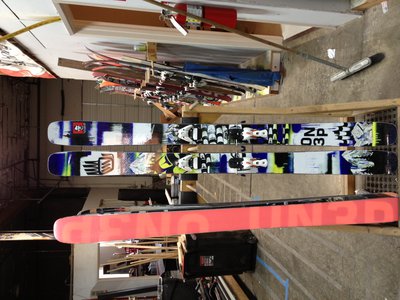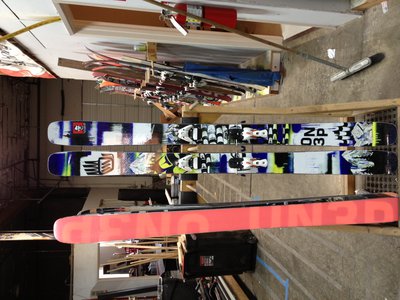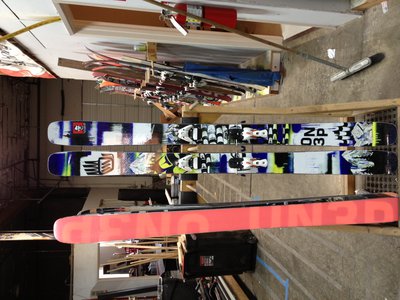 8.5/10 worn 1 season, 28.5 (327mm BSL), never heat molded, buckles, strap, and liner laces still in good order, some wear on the toes/heels and minor cosmetic scuffs, still plenty of life left
PRICE: $150SHIPPED
LOOK PIVOT/FKS 18's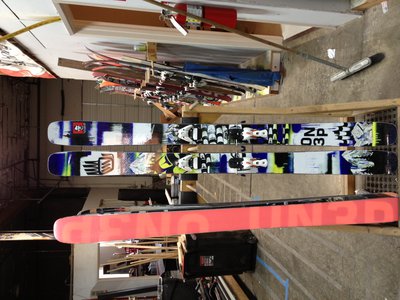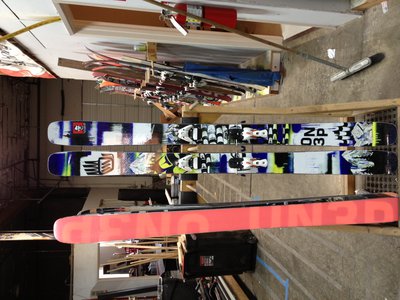 8-9/10, used 1 season, 80-95mm brakes have not been bent, some minor cosmetic scratches but everything is still in solid working condition
PRICE: $180SHIPPED
THANKS NS!