Here's the deal: I'm leaving to go to New Zealand next week and have some stuff lying around. Extremely high quality, lightly used stuff that you might want.
All of the prices listed do not include shipping (I'll ship anywhere, just be ready to pay/wait for it).
If you want more pictures or info, just drop me a PM.
Model is 5'8" and 130 pounds.
If you don't like the price, hit me up and we can figure something out. Don't be a low-balling bastard though.
The latest I can ship is June 26th.
With the money from this sale, I will buy a couple of powerball tickets. The winnings will be split with whoever bumps this thread, if there are any winnings. Also +k.
First person to buy something will find love on Flag Day.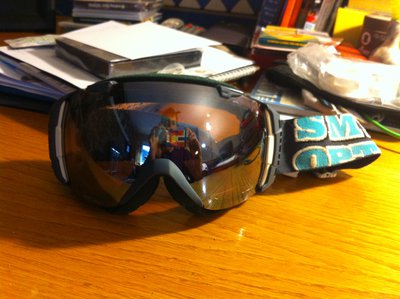 Smith I/O, 40$
Lens is pretty scratched, but its not too distracting while skiing. Everything else is in pretty good condition.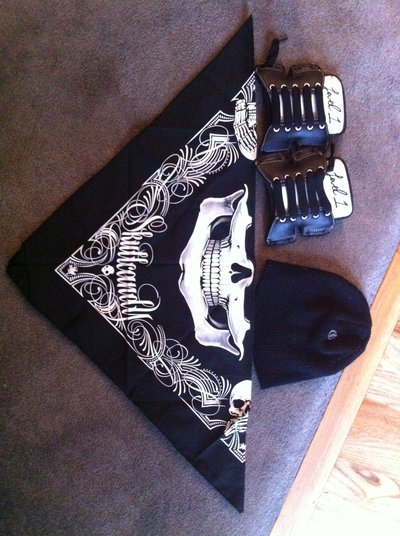 Cholo ass Skullcandy Bandana, Level 1 x Full Tilt Cable Covers, Electric Hat
OBO (or free if you buy a couple things)
Not pictured: Tan causwell yowie, Black atmosphere ski mask, OBO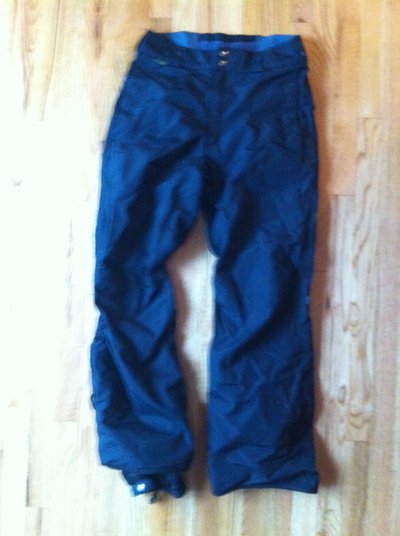 Convert Pants, FREE (must pay shipping). Good condition, only used a few times.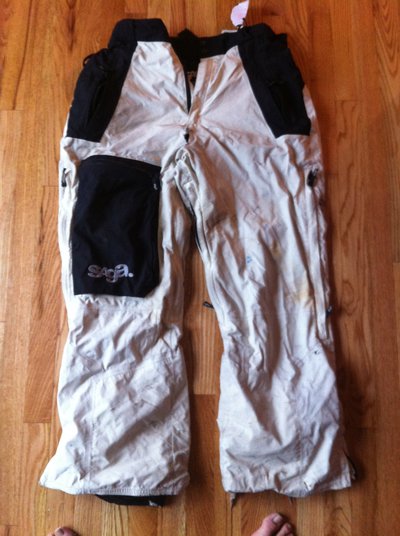 White Saga (tuxedo?) pants, Large, 35$.
These things are beat up; rail stains, holes, you name it. If you're looking for some pants to destroy on urban rails, look no further.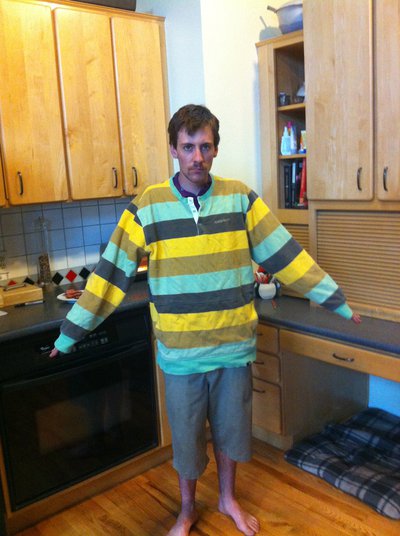 Special Blend Crew, Large, $15.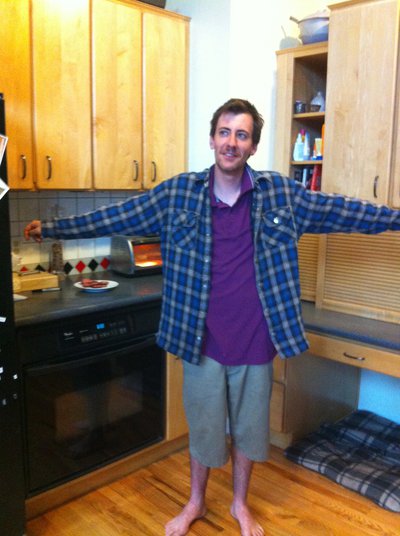 "Custom" Jiberish Flannel (the name has something to do with blueberries I think), XL.
Custom because all the gold threads have been pulled out, I wasn't really diggin the additional bling. This one is a feeler... I spent a huge amount of time sitting around pulling out those damn gold threads.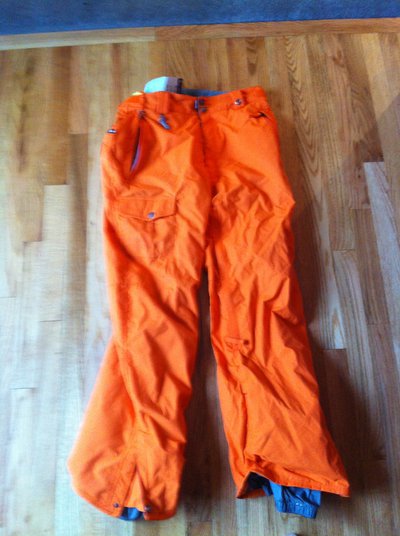 Orange 686 Pants, Large, $50
Good condition, used a maximum of 8 days. Pretty baggy fit and the ladies love em.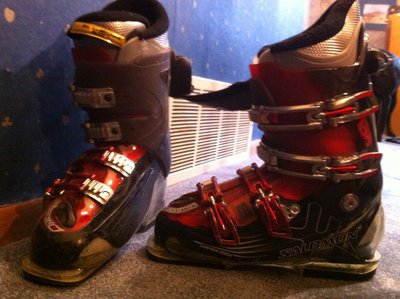 Salomon boots, 26.5, 310mm BSL, $30
Not a park boot, they're heavy, but they are pretty nice. They have a heat moldable shell and lining.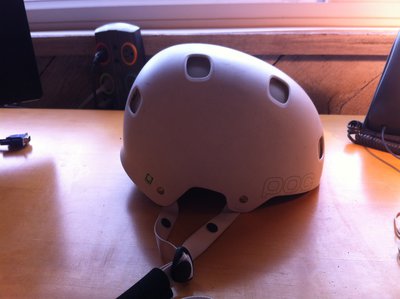 Poc Receptor Bug Helmet, Medium, $40. A tad dinged up, just some scratches though, no serious dents. All of the padding has been taken out, so if you buy this I'll throw in a free beanie.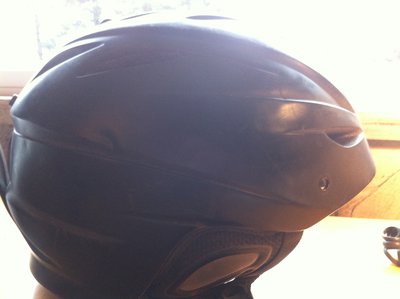 Giro Helmet with Audio, XL, $15. Couple of dents and scratches.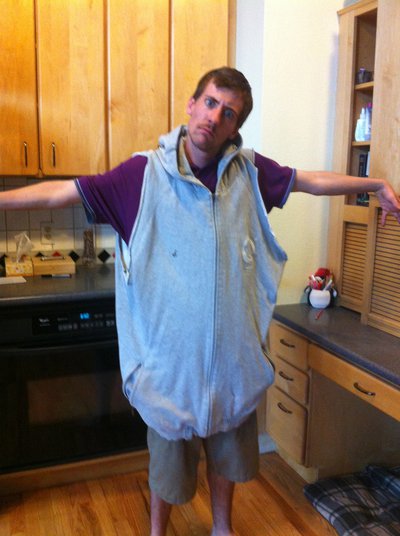 LRG Vest, 6XL (even though thats not a real size, its what the tag says), $25.
Two of the zipper pulls have broken off (the main zipper and one of the pockets). Other than that, its in good condition.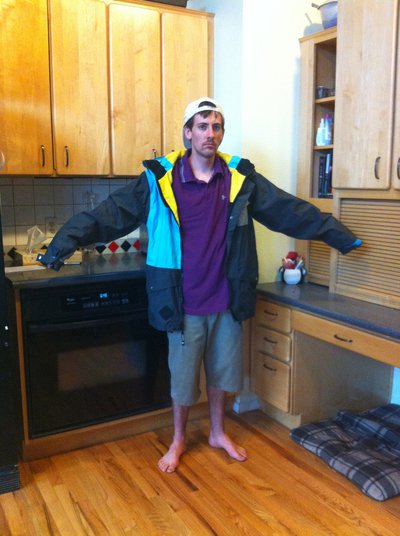 Moment Beldon Jacket, Large, $140.
Very nice jacket, got tons of awesome features. Used it a lot, but no noticeable wear and tear.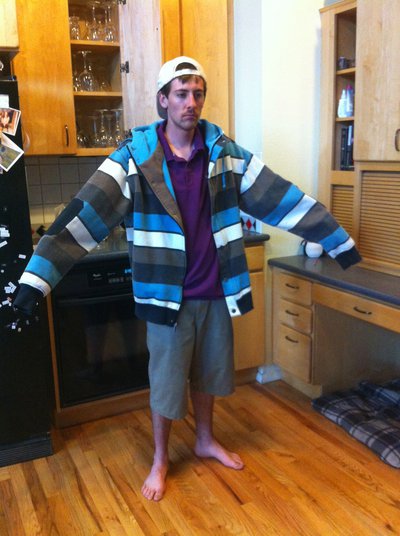 Armada Sweatshirt, Large, $30. This is seriously the thickest hoodie I have ever seen, seriously warm and slightly water resistant.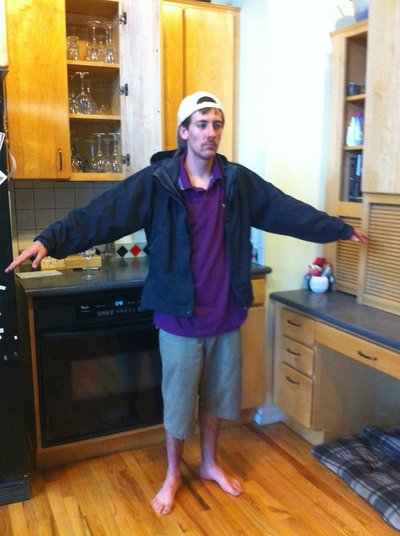 Black REI Jacket, Small, $12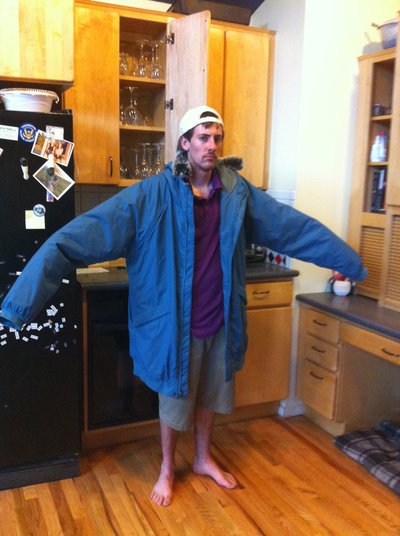 Oakley Jacket, size HUGE, $80. Excellent condition, has only been used a couple of times.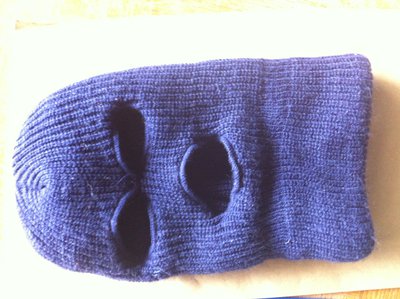 Purple Ski mask, $10. Perfect for anyone trying to look like grimace on the hill. This thing is reallllly thick and warm, probably won't fit under a helmet very well.