we are started to make a trick guide, therefore we have set up a cork, bio, flat thread yesterday making a collection of models in sketch up to show those tricks in sequences. While still building new jump models we want to create variations by adding as many as possible grabs.
We have already made a concept to show the different possibilities. Upto now we collected something about 38 grabs. The names given are from the Info I found in the trick tip cult and other forums here on newschoolers. With some grabs like tail, blunt and so there always seems to be a discussion about names.
We basically want to make sure we use the right terms when making the guide, so it would be helpful to get some info if the names we collected are correct, and if there are more suggested grabs to get to know them.
there are two pictures, one for uncrossed grabs and one for crossed grabs (all grabs are right handed grabs in the pictures apart the double grabs :)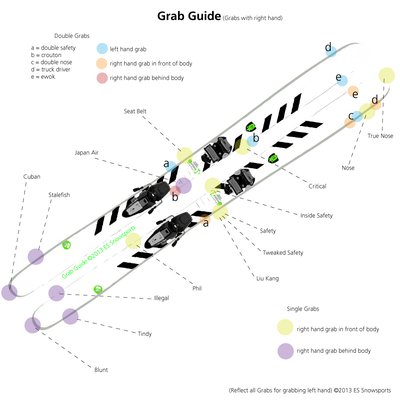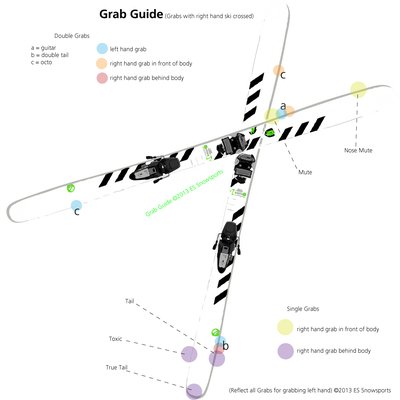 so it would be nice if we get some feedback on this work and further suggestions,
thnx