Just trying to get rid of some stuff that's clogging up my closet.
Prices are listed with pictures.
Prices are firm unless noted
Buyer pays Shipping
Buyer will provide address, email and phone number.
I will accept check or money order by mail. Items will be shipped once $$ is recieved.
I may be able to work out a paypal payment but the buyer will pay the FEE
I have good feedback and am a good person. No worries about being scammed here
I have LOTS of random goodies that will be included in every order!!!
Sorry about sideways pics
First up is some Armada outerwear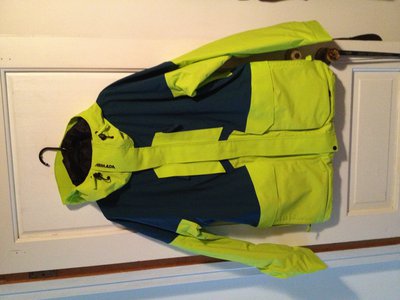 Size Large. Worn maybe 3 times, never skiing. 10/10. Zipper Length is 33in. 20k/20k. Lots of pockets, ninja cuffs, powder skirt (attaches to armada pants) Recco equipped. $120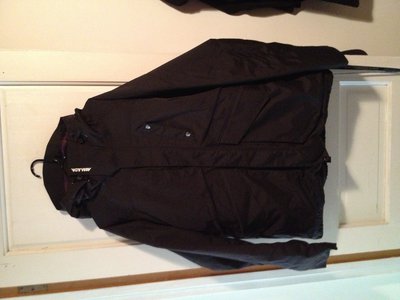 Size XL. Never worn. 10/10. Zipper Length is 33in. 10k/15k Lots of pockets, ninja cuffs, powder skirt (attaches to armada pants) Recco equipped. $90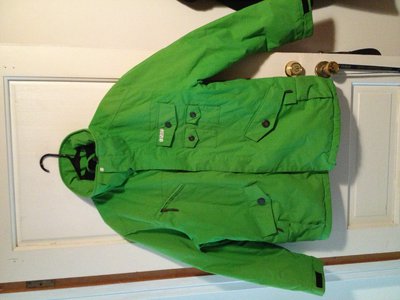 Orage Meza Jacket. Old B-Dog Pro Jacket. Size Large. Worn skiing a bunch. Very well taken care of, just missing button on back. 8/10. Zipper Length is 30in. Pow Skirt and cuffs. $50 OBO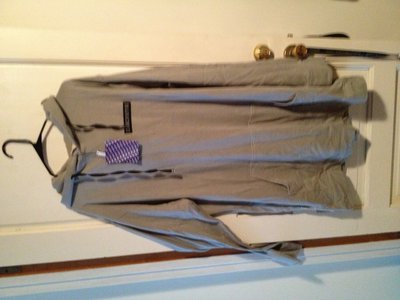 Discrete Hoodie. Size XL. This hoodie is SUPER TALL!! Brand New with tags still attached. $40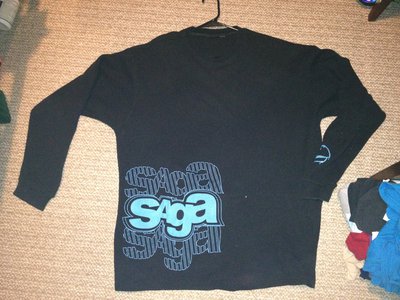 Saga Thermal Size XL. Almost new worn only a few times. $25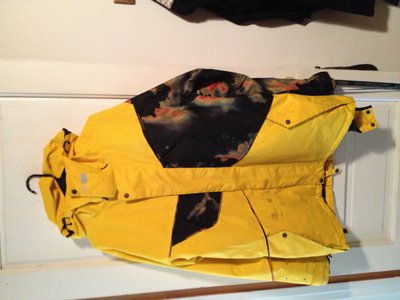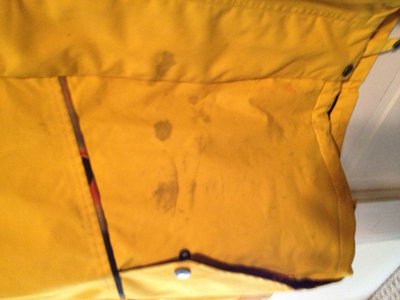 Rome Camo/Yellow Jacket. Size large. This was a work Jacket. Worn alot but taken care of only stain on front of jacket. small one on back. 7/10. Zipper Length is 33in. Pow Skirt and ninja cuffs. Also has mustache season pass stickers haha. Fit is BIG. $60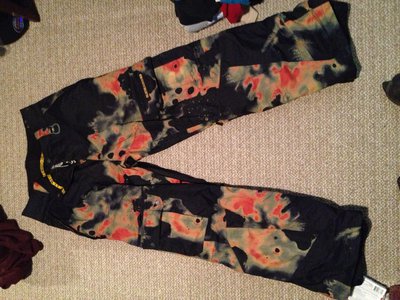 Rome Camo Pants. Size Large, Fit BIG. 9.5/10. super small cut on one cuff. $60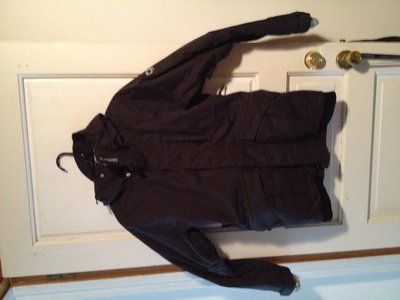 Billabong Womens Jacket. Size Medium. Zipper Length is 30in. 10k/10k. 9/10. Ninja Cuffs are warn. Make an offer