Im selling my 2012/13 SAGA sz. L Tim Durtschi jacket.
I want to get $150 shipped for this bad boy.
I wore it alot this past season, but there are no stains.
8/10 condition.
NO TRADES. I really am wanting cash but I'll hear your trade offers, we might be able to work something out.
Here's a picture of this kick ass jacket: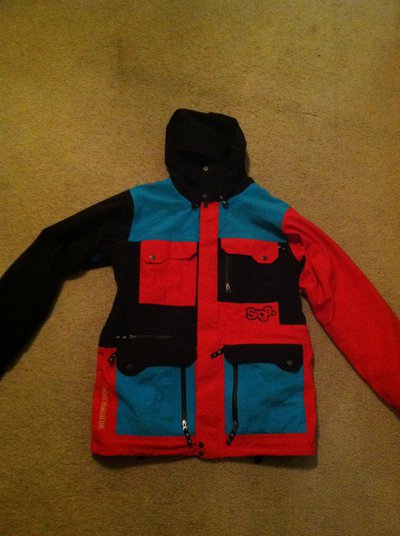 Again, I want $150 SHIPPED.