Hey guys.
In an effort to keep the spirit of the NS community alive, we are adding one more facet to the NS / Shredsauce / ON3P "Secret Sauce Open" contest.
We've been creeping through the Shredsauce Custom Levels thread for a while now, and realize there are some incredible builders there. We would like you, the masses, to create a custom level for us for the last round of the Shredsauce contest.
PLEASE READ HOW THIS WILL WORK BELOW BEFORE POSTING YOUR ENTRY!
Step 1. Utilizing the ON3P features that have been created for our contest as well as the snow fence and branding, create a level for the last two competitors to go head to head on.
Step 2. Post up your code here in this thread.
ALSO - POST A PICTURE or a couple pictures!
A picture of your course will generate interest and allow people to see what they are getting into before they go through the trouble of loading and testing out a level.
Step 3. THE WINNER WILL BE DECIDED BASED ON UP/DOWN VOTING ON THE INDIVIDUAL POST.
Step 4. Profit
CONSIDERATIONS:
- Please limit yourself to three rail options and three jump options. However, feel free to get creative as you desire with those features.

- if you use too many objects, the course will be laggy for some. And that will lead to downvotes.

- ONLY ONE ENTRY PER PERSON. IF you post two, the older of the two will be deleted and / or overlooked. Plan out your entry and get it in all at once, rather than updating it, so you don't rob yourself of potential votes later.

- NS - WE NEED YOU TO PLAY AND VOTE to ensure we have a good course for the last round!

- ENTRIES FROM THOSE CURRENTLY COMPETING IN THE SHREDSAUCE CONTEST ARE NOT ABLET TO WIN!
PRIZES:
You will receive a 3 pack of T-Shirts from the ON3P Goods Div.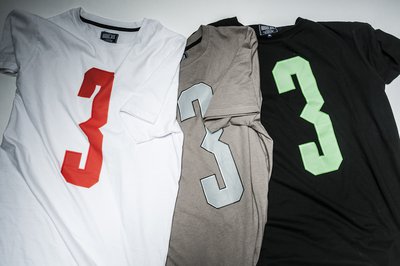 Long fence: i9c21 m1 zvac1c ox3ac87 ox3a256 18cal 18cal 18cal
Wall ride: i9c22 m1 zvac1c ox3ac87 ox3a256 18cal 18cal 18cal
Contest jump style landings: i9c23 m1 zvac1c ox3ac87 ox3a256 18cal 18cal 18cal
Channel landing right: i9c25 m1 zvac1c ox3ac87 ox3a256 18cal 18cal 18cal
Channel landing left: i9c24 m1 zvac1c ox3ac87 ox3a256 18cal 18cal 18cal
Lift tower rail: i9c26 m1 zvac1c ox3ac87 ox3a256 18cal 18cal 18cal