Hey NS,
Just like everyone else, the bills are stacking up and I need to unload some gear to continue living
PayPal preferred, USA preferred, feel free to make offers (but only looking for cash)
First up:
EG2 10/10 - basically brand new, only used a few times. my gf gave me oakley canopys and i don't need both
- extra lens is prolly 6/10, but still great for low light days. has a blue tint to it, hard to tell in pic
- looking for around $110 for this setup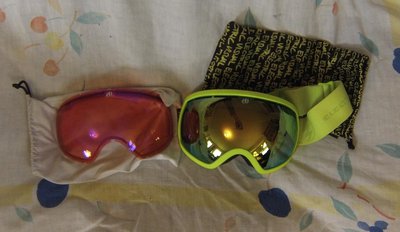 2nd is a stack of Crowbar gear
- Ruby lens is 10/10, one of the sickest lenses on the market! looks like a fire lens but great for low light
- foam on green frame is beat up, but nothing a little glue cant fix
- everything else is in great condition
- looking for around $110 for this setup
everything comes with stickers!
i'm definitely losing money on these deals, but drastic times call for drastic measures!
hit me up!