I received a lot of emails concerning the skis I had for sale.
I hurt myself 3 weeks ago and I am out for the rest of the season.
I am trying to depart from most of my equipment.
I am mainly looking for some money, I also would like a pair of pants, or a new pair of goggles.
Paypal transactions. You pay for shipping. For the skis we can try to meet if you are in the NY\VT area or in QC.
*** Bindings are also for sale, But i do need to keep a pair.
Oackley Splice ..h\o
Slight scratch on the lens, don't know how it happened, I fell hit my head really hard so i don't remember ha. But the photo makes it look more harsh then it is ha. 8\10
Saga Blue Slims ..h\o
Size : L
I love those pants but i ordered a new coat and it wont fit with them
Got them Spring 2012, minor minor damage.
9.5\10
Saga Shut out ..h\o
Black
Size : L
Fits tall, some of you know, sagas fit is really nice.
I just ordered a new coat. This one is in mint condition tho.
Armada El rey..h\o
Size : 161cm
Ive had these for 3 years. Bought them new. They are still in really good shape but I think its time to move on to something else. The edge pealed off the tip of one of the skis, I cut it and had it pushed back in.
Moment Reno Jib..h\o
Size : 171cm
These are the skis I think I will get the most offers on. They are like new. Got skied on probably 10 times. Just perfect condition.Minor cosmetic coming off from one ski , thats it.
9.9\10
Dynastar Shes trouble .. h\o
Size:176
Excellent ski, just won them at a comp and didn't feel like mounting them. Still in the plastic, literally New.
Apple Ipad 2 16gig + Wire + protecting cover 300$+ ego
Ive had this since last Spring, No scratches what so ever, But since Im getting a new laptop, I don't see the use of having a desktop , a laptop and an ipad.
Lomography Fish eye camera 50$+ nego
Had some fun with this camera, just don't use it that much anymore. I have the box, and i can throw in 1 or 2 rolls of film.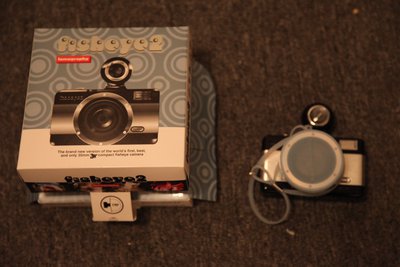 Last but not least. Bracelets. I always make some. I always have some. Pick the one you like and ill make it for you. 1-5$ each.