Free bumps get Karma!!
I need the money to go towards a trip down to Cali this month.
So im selling some gear that I dont need.
Please NO trades, just paypal $$.
First off an Amplid 4XL tall tee, purchased off Steve Stepp. Made of polyester. Its perfect length and not too wide.
Next is a team size Tall Tee Productions shirt, worn only once at Mt.Hood. Looks BRAND new!
Last is a 2XL Saga Camo thermal, worn less than a handfull of times.
Also 2 4xl finish line tall tees that il throw in free for the first two sales.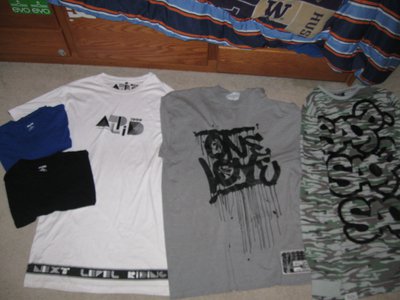 Offer up!!