Not really looking for trades, make an offer if you like
Items are For sale Or Best Offer
I have plenty of good feedback, no worries there
Will ship USPS with a tracking #
First
2XL Salomon Reflex - Asking $160 shipped OBO
Zipper is around 35in
8.5/10 Condition, worn about 20 times or so. Only damage is pictured, light rail burn on the back.
Great jaket, I just never wear it anymore
Next
XL HVY or Human Vs Yeti Hoodie - Asking $120 shipped OBO
10/10 Condition
About 34in length from the neck to the bottom
HVY is a New Zealand brand thats been around about 2 years now. All their stuff is made in limitied #'s. NZ retail on this hoodie was $140. So $160 or so US. It was given to me as a gift and never worn. Nice material, quality hoodie. Wrist gaiters, Velcro Ipod pocket inside one of the pockets.. passes thru to the inside. Drawstring around the bottom. Chances of seeing a HVY hoodie here in the states in pretty slim. You're not going to see another like this one.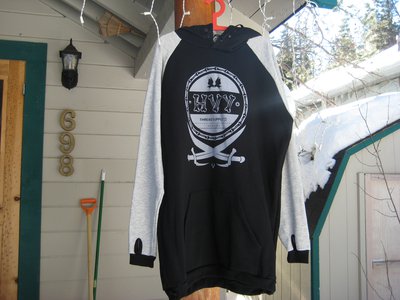 XL Megaphone Hoodie - Asking $100 Shipped OBO
10/10 Condtion
About 34in Length from neck to bottom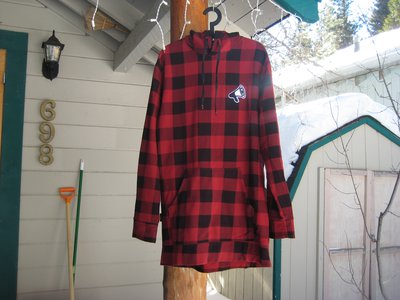 Megaphone is a South Korean brand, made its way to NZ a few years ago and set up shop in Wanaka. Became pretty popular. Still hasnt made its way stateside. Again, probably not going to see the same hoodie anytime soon. Wrist gaiters, Velcro Ipod pocket to the inside. NZ retail was $120..
Yes, thats alot for some hoodies, but considering what some people pay for jiberish. I dont see a huge difference. I'm not desperate to sell this gear, but dont really wear any of it. So, make an offer if you like and maybe we work somethin out. I can get more pictures of anything if you really need them.