small quick sale to sell some things lying around. i will respond to any pm's or responses in the thread. karma will obviously be rewarded for bumps. I am shipping out of canada, so keep in mind that shipping charges will apply.
For your viewing pleasure.
first up, murked crowbars! comes with a dark grey and permisson lens. both lenses are in great condition, with only a few micro-scratches on the dark grey that are not noticeable when riding! would enjoy something over $100 for these, offer! 9/10
next are a pair of FKS 155 bindings. no brakes. bought in this condition, still super solid, parts/urban type binding. pivot capabilities are working fine. a little hesitant to sell these, but offer anyways! 6.9/10
pair of 2011 salomon suspects, 217/saga urban edition. custom heavy duty invisible topsheets. missing edge underfoot. perfect for urban. mounted dead center for a 28.5 with STH12s. also a little hesitant to sell these, offer. 5/10
helmets, both size medium. both in good condition, just want them gone. 10 bucks each. 8/10
analog accord jacket, size large. jacket is in perfect condition other than the fading of logo. warm streetwear styled. $50 obo. 8/10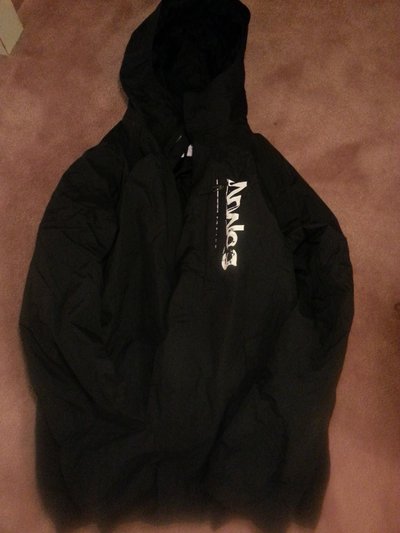 I also have a gopro 960, still in great shape, just have no use for it anymore. i will glady post pictures if there's any interest.
atleast megan likes my sale.