Just did this this weekend to my new bindings landing a 180. This was my 6th day on the bindings.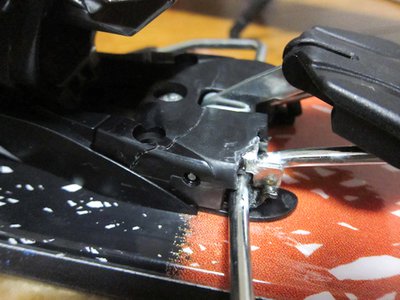 A chunk of the plastic cover where the brakes are completely fell off, and both bindings have cracks at the same area although they're still holding on.
I skied the rest of the day and another day on them with no prbolems, so I do'nt think there's any functional damage to the bindings, but I just wanted to consult others on whether it's safe to keep skiing on these or if I should get them fixed. I got em online, so it would be a quite a hassle to get service on them.
The brakes are a little wonky when the boots aren't on, but once they're on they straighten out.
Some advice would be much appreciated. Thanks!