First Up:
K2 Domain 179. Skis are still in good condition, shredded about 3/4 of a season. Minor chunk out of the top sheet on the left ski from hitting them together on the lift (oops). Bases/edges are still in great condition. No core shots whatsoever and still have tons of life (just need a fresh wax). Overall, skis are in great condition and still have tons of life in them. Have been drilled only once with Rossi 140's (not included).
$100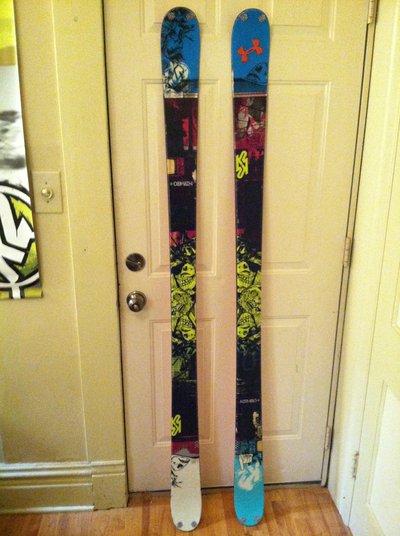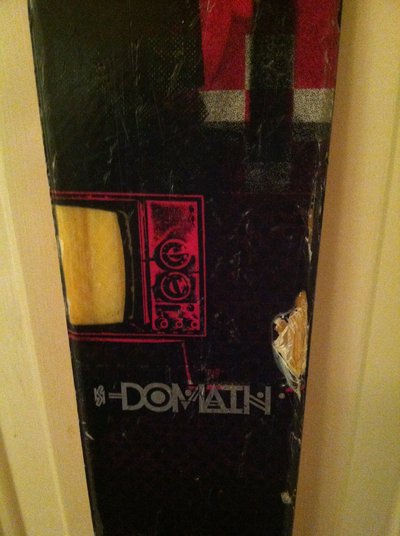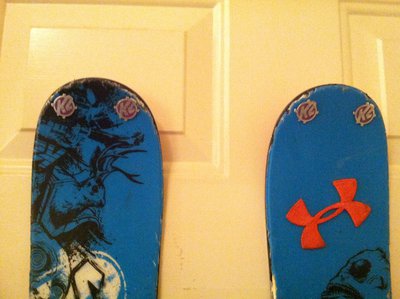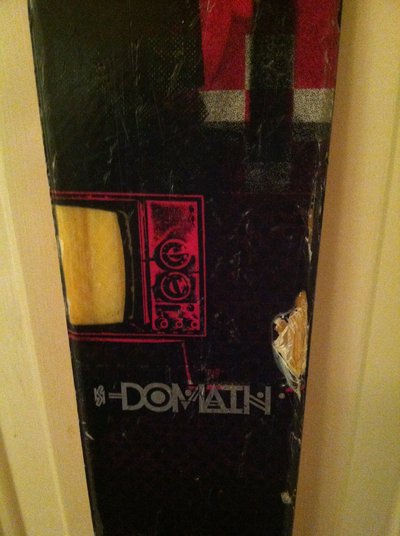 Next up:
Salomon Suspect 181. Skis were ridden for 1 season and then a summer at Mt. Hood. Top sheets are worn quite a bit. Most people know that the top sheets on these skis to begin with were pretty shitty. It is basically a piece of plastic laid over the ski. That being said the cores are still in great shape with now water damage what so ever. Tips and tails are what you would expect from a season and then a summer at hood. Bases/Edges are about the same. One minor core shot and edge defect on the same ski. Other than that bases run good and still have quite a bit of life in them. Would be a good jib/urban ski. They have been mounted once with Salomon STH 14s (not included) (ps- they were once ridden by ben moxham OMG)
$100 OBO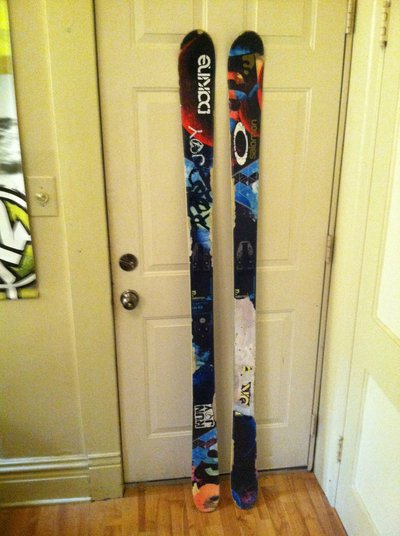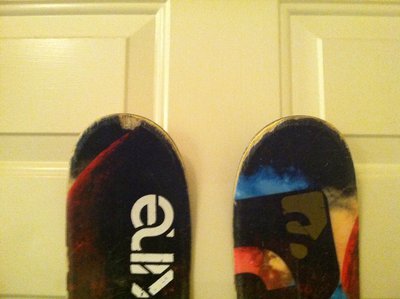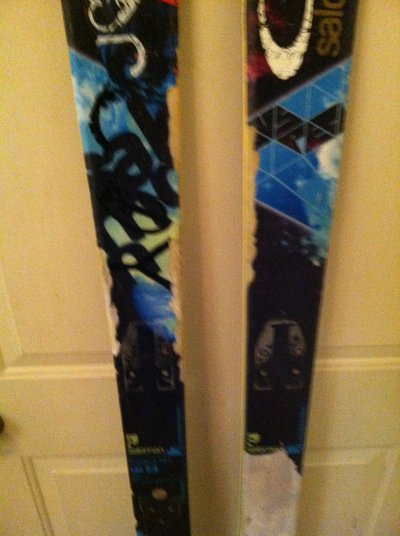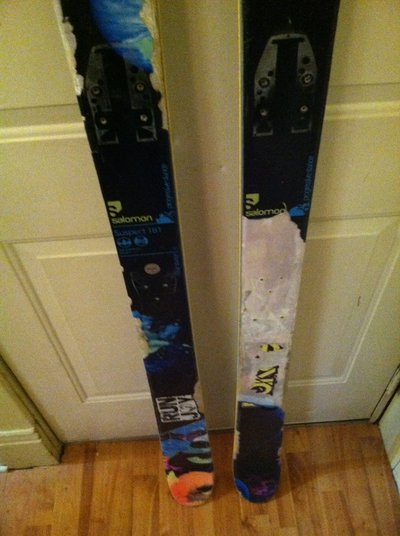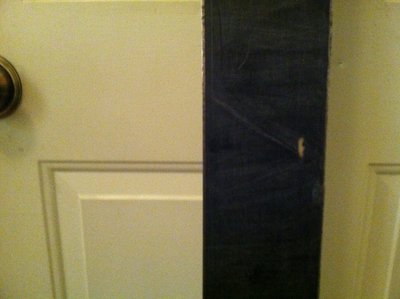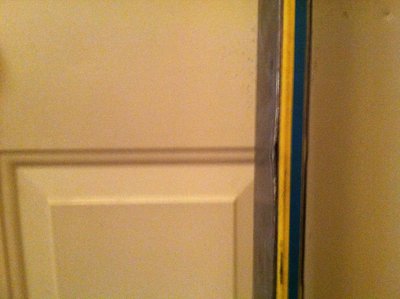 PM me for more photos/details
Thanks for looking!