Alright I have to many threads so I thought I would combine them all. I have some new things in here to add as well. Willing to let some things go pretty cheap. Have to move it before I go home on the 20th so here it all is.
ONLY WILL DEAL WITH THE LOWER 48
PRICES ARE FIRM
I am willing to trade and will combine items if you have a good trade. Offer up
Bumps get +K
First Up is Rhythm The Daily Jacket. The two on the left are Larges and the one on the right is an XL. 33.5" and 35" zipper respectively. 10k/10k $60 Shipped. New with Tags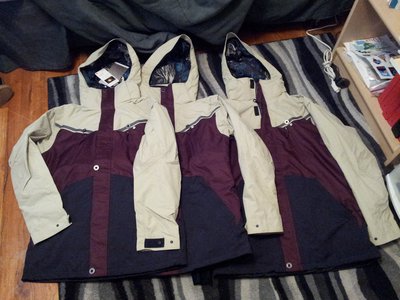 Next up is a Jiberish 4xl LoHi Beast. Ill let this go at $105 shipped nothing less. New With Tags
Trew Eagle Pants. Size XL. Grey. 150 Shipped. New With tags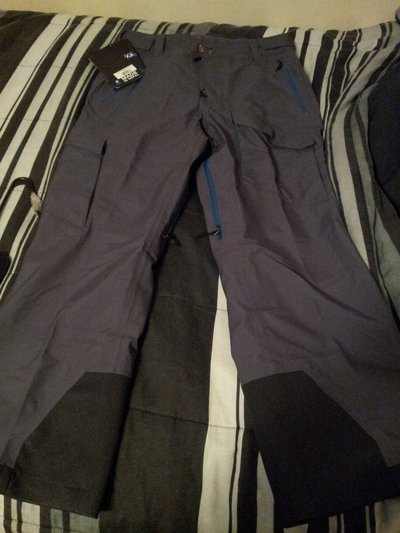 FlyLow Magnum Pants. Purple. $125 Shipped. New Without Tags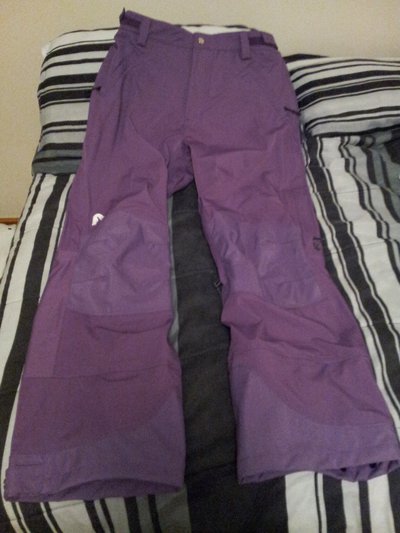 686 Reserved Pants. Size XL. have TWO pairs of these. Red. 10k/8k Insulated $55 Shipped. New With Tags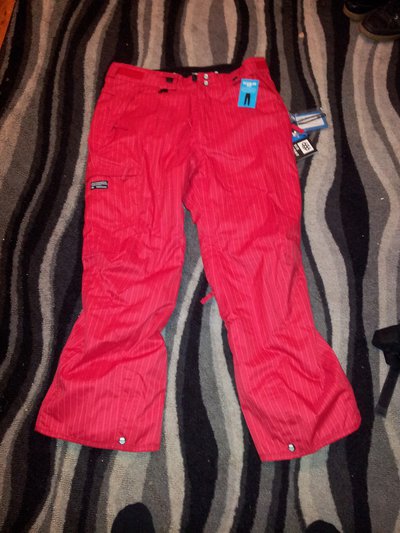 Rhythm Batista Pants. Size XL. 20k/18k Shell. Super Nice $60 Shipped. New With Tags
Neff Hoodie Size XXL $17 Shipped. New With Tags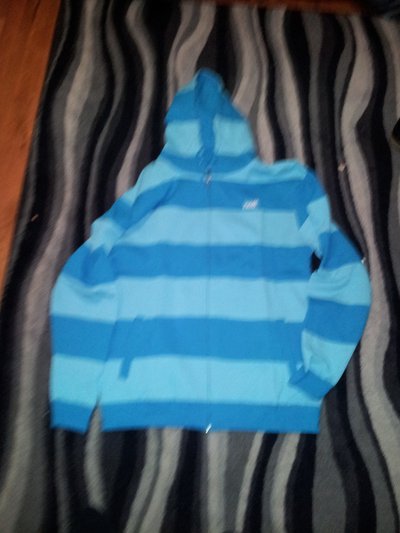 Womens DC Martock Pants. Perfect for your girlfriend/wife/sister. Color Black and Burgundy. Size Small. 10000k/10000k $55 Shipped. New With Tags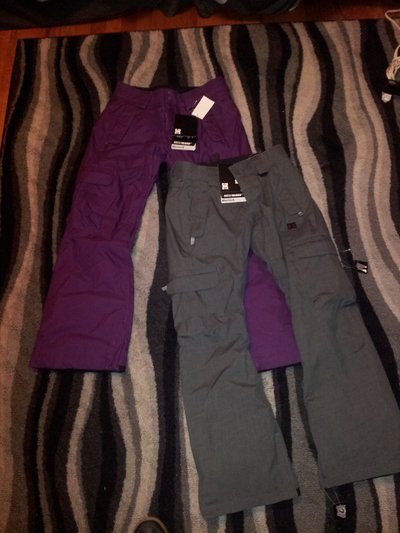 Oakley Splices. Only worn 4-5 times. Perfect condition. No scratches or anything wrong. Dark Grey Lens. $75 Shipped.
Dragon Rogue. Just got today. Dont like the fit. $45 Shipped Brand new