I have a few guidelines to follow:
!) No Trades; unless you have camouflage colored saga pants in a XL or FKS/pivot bindings
@) paypal is the preferred payment type
#) prices do not include shipping, and are subject to change based on haggling
$) Enjoy your winter season to the fullest extent, or else...
%) there may or may not be +k for bumps
Alright here are the items y'all have been desperately awaiting to observe!
first up-
I have here a pair of Faty-pus A-lottas in a 180 length. I wore these for one season and other when there was plenty of powder to float through. that being said, there is minimal cosmetic damage and no core shots. they were mounted for sth 16 binders. I would like 300 for these.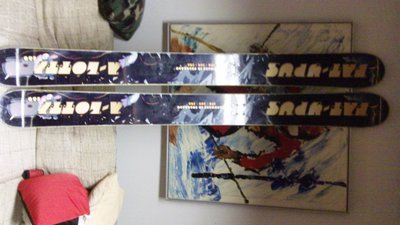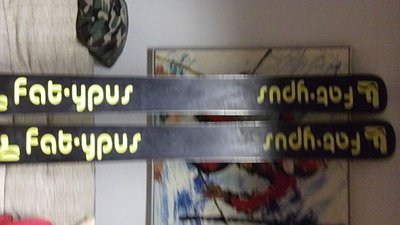 Second in line-
These are some mighty fine binders, known as sth 16 drivers with extremely wide breaks (115 i believe). These have seen two seasons, however the breaks have only been through one. I would like to get 175 for these.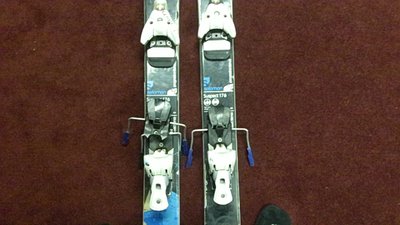 Third & Fourth-
Here we have fine examples of stylish failures in creating jackets, AKA vests. On the left we have a homemade(not by me) vest that has a neat diamond pattern, and on the right we have the stickiest of the bloo goo vest by SAGA. The goo is XL and the black is 39". not much wrong with either faulty jacket, besides not having sleeves. I'd rate them both at 8/10 due to wear. I would like to get 30 for the black vest, and 40 for the blu gu.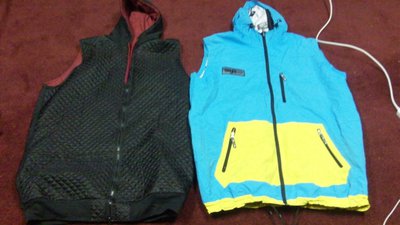 Fifth-
Quite, Quite everyone this next piece is extremely exotic, and there are few in rotation. This is a STEPT sweatshirt by City Prospect Apparel, in a hefty size of 4x. It is in pristine condition, only been worn around the house. I would like to get 60 for this article.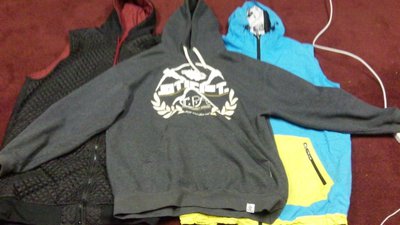 Sixth-
I've seen less and less of this next item pop up around this site over the years, which means it is time for someone to let theirs move on. This is a Jiberish sweatshirt known as the Electric Autmun, in a size deemed "to small" by most childish durangos on this site, a 2xl. This article has slight fading, but has not been worn on the mountain. I'd rate this at a 7/10 due to wear/fading. I'm willing to hand this over in exchange for 50.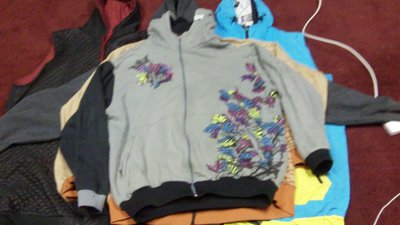 Seventh-
This next piece is a newer crewneck from Jiberish, the Stacked in the brown colorway. It is a size 4x, and has a drawstring addition to the bottom ribbing. This has been kept in great condition, rating of 9/10 due to casual wear. Only looking to get 30 out of this piece.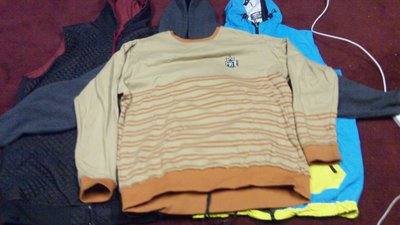 Lastly-
Many of you may be sad for the imminent end of the sale list, but fear not this pice is just as important as the previous items. Here we have a Dakine backpack, this thing has been through many a travel; from camping trips to hikes up to the mountain ridges. This pack is equipt with ski holders, shovel holder, and many other useful extremities. I would like to obtain 40 for this item.