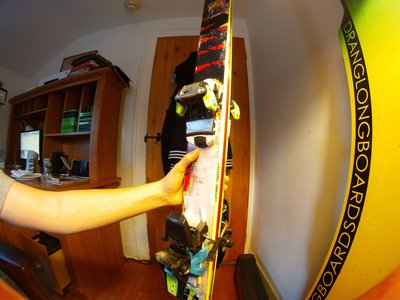 Bindings are squires, there in 8/10 condition. Used them 1 season, didn't beat on them hard at all. Never saw any abuse other than the occasional bump. Looking for 130.
Next is SPK 90 brand new in box. 25.5, they are 104 underfoot so very comfy and roomy. For reference, i wear a 9.5 shoe and my toes just touch the front of the boot. Liners never skied on, so still can be molded an packed. These boots are also on ebay.....
I'll trade for- Saga slims, line/saga jackets and accessories, sth, ffg bindings (12+)
+K for bumps and positive attitudes.
.......... http://www.ebay.com/itm/2012-Salomon-SPK-Ski-Boots-Size-25-5-/130799999717?_trksid=p5197.m1992&_trkparms=aid%3D111000%26algo%3DREC.CURRENT%26ao%3D1%26asc%3D14%26meid%3D3414519338104189598%26pid%3D100015%26prg%3D1006%26rk%3D1%26sd%3D130799999717%26